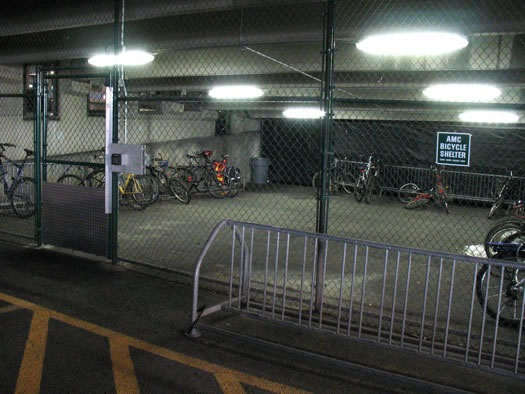 We recently happened upon this "bike shelter" tucked into a parking garage near Albany Medical Center. The storage area is protected from the elements and has a locked door with swipe-card access.
We know there are a few office buildings around the area that have bike rooms, but we'd never seen a bike parking garage this big before. It seems like a nice amenity for people who work there.
A few more pics post jump if you're curious.
Update: From Albany Med's Facebook page:
We're happy to provide this service for our employees and do the same for families and visitors. Simply ask any of our security personnel about our visitor bike rack and they will be more than happy to assist you secure your bike for the duration of your visit.
By the way: Apparently the new thing in bike parking is the "bike corral" -- cities such as San Francisco and Pittsburgh are turning car parking spaces into specifically-designated bike parking with racks. [Good]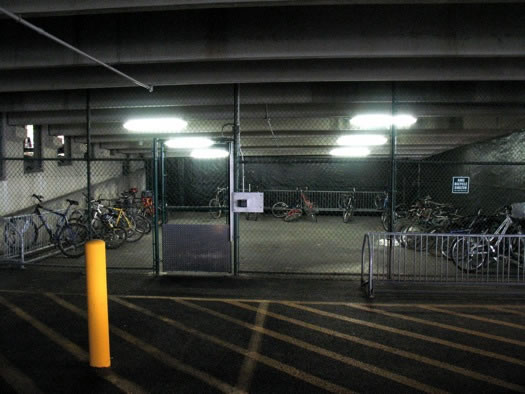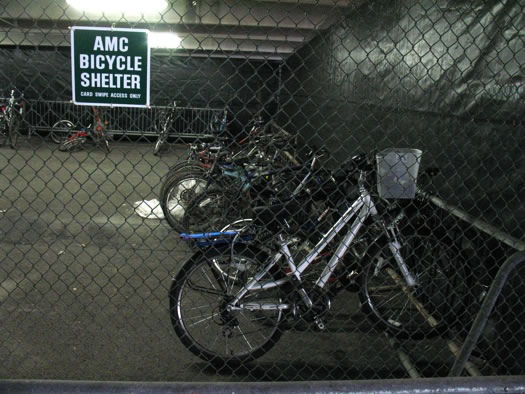 Hi there. Comments have been closed for this item. Still have something to say? Contact us.