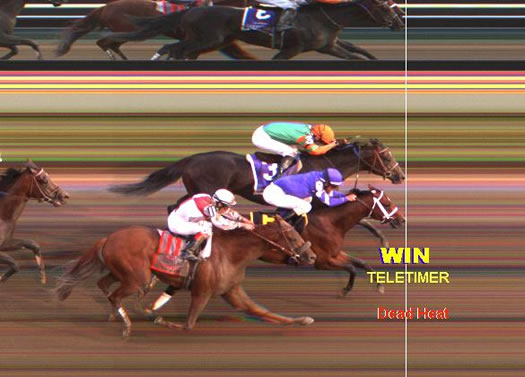 If you didn't catch it this past weekend: this year's Travers Stakes ended... in a tie. The horses Alpha and Golden Ticket both crossed the line at the same time. That's the photo finish camera image up top.
Video of the race is embedded post jump, as is another photo showing how close it was.
It's the first "dead heat" in the race since 1874.
As a 2-1 favorite, Alpha's spot sharing the winner's circle wasn't unexpected (except the sharing part). But Golden Ticket was a 33-1 longshot. A $2 bet on Golden Ticket returned $26.80 -- the seventh-highest payoff in Travers History, according to NYRA.
We wonder what they're going to do with the canoe now. Update: NYRA's Twitter feed said Saturday they'd have a second canoe. (Thanks, BMC!)
NYRA says attendance for the Travers was 46,528, up a little more than 8 percent from last year. The amount bet at the Track that day -- the "handle" -- was $8.74 million, up 7 percent from last year.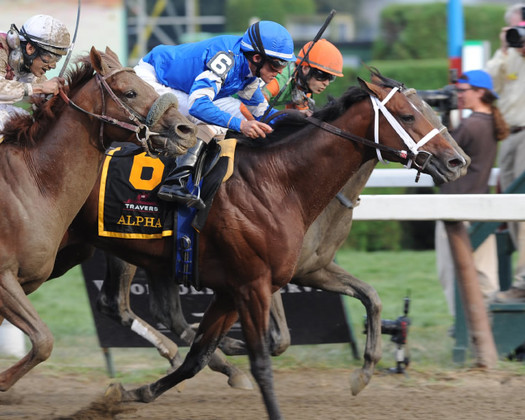 The Saratoga Race Course advertises on AOA.
photo finish: American Teletimer Corp. / photo courtesy of NYRA
Hi there. Comments have been closed for this item. Still have something to say? Contact us.