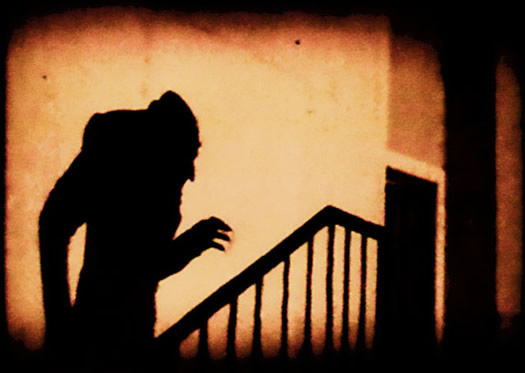 The Sanctuary for Independent Media in Troy starts its fall slate this weekend with Bike!Bike! Northeast (previously mentioned). As usual, the org is offering a schedule of events and exhibits that includes the unusual and, at times, challenging.
A quick listing is after the jump.
Descriptions from the Sanctuary for Independent Media. This is a compact listing. For a full listing, please see the org's website.
Bike!Bike! Northeast 2012
September 29
The Sanctuary hosts bicycle organizers and volunteers from near and not-so-far-off lands for a regional gathering of activists building the networks, infrastructure, and pedal-powered machines for a car-free future, featuring practical workshops and DIY demonstrations.
Rupa and the April Fishes
September 29 - 8 pm - $10
Traveling the long road from solitude to solidarity in both directions, this band belongs to the long tradition of rebel music. Their songs arise from this particularly tender moment of global upheaval, from the collapse of capitalism and false democracies to the rise of populist movements from Tunisia to Chile to Athens to Wall Street.
"Planting Seeds: Four Lenses on North Troy"
on display September 29-December 8
An exhibition of local photojournalism featuring Patrick Dodson, Brian Jones, Brenda Ann Kenneally and Ellie Markovitch focusing on one long block--home to The Sanctuary for Independent Media, Collard City Growers, Missing Link Street Ministry, Troy Bike Rescue and Upstate Girls--where challenges and opportunities meet... Gallery hours are an hour before, during, an hour after events and by appointment.
"Roadmap to Apartheid" w/ filmmakers Eron Davidson and Ana Noguiera
October 5
A riveting new film that juxtaposes the rise and fall of apartheid in South Africa with the harsh reality of life in Palestine today.
"Nosferatu" w/ live music by the Andrew Alden Ensemble
October 12 - 7 pm - $10
One the greatest vampire movies of all time, F.W. Murnau's 1922 silent horror classic comes to life with an exciting new live score featuring electric guitars, world instruments, percussion, piano, strings, and synthesizers.
StoryHarvest: 2nd Annual Celebration of Art and Food from Seed to Table
October 20 - all day
Cultivate community, art and the harvest bounty with StoryHarvest, conceived by multimedia storyteller Ellie Markovitch! Don't miss Sonagi Project, a Korean percussion ensemble drawing from traditional sources to create new, dynamic music. Join Vermont's legendary Bread & Puppet Theater in a free public art workshop and performance, culminating with a community potluck featuring food of local chefs and growers. Bring your seeds, spoons and stories! Outdoors in Freedom Square, Collard City Garden and around the block.
StoryHarvest 2012 launches the Sanctuary's "Found Art in North Troy" project, funded by the National Endowment for the Arts' "Our Town" program and a legal settlement with the City of Troy.
"Political Advertisements" w/ media artist Muntadas
November 2 - 7 pm
This compilation of commercials, an ongoing series, reveals a land of manipulation. Documenting the selling of the American presidency in political ads from the 1950s to the present, it highlights the development of political strategies and marketing techniques of the TV campaign process.
"What's the Matter with White People?" w/ journalist Joan Walsh
November 3 - 8 pm
On the eve of the crucial 2012 election, the Salon.com editor-at-large and MSNBC political analyst suggests in her book about America since the upheavals of the '60s and '70s that as the U.S. become a truly multiracial country, the notion of e pluribus unum-out of many, one-is going to matter more to all of us.
Sofia Rei
November 9 - $10
Originally from Buenos Aires, Sofia Rei is grounded in traditional South American rhythms and merges jazz harmonies, electronic sounds and rich improvisations. Her ensemble produces a range of textures as diverse as the cultural roots of its members, an international cast that includes some of the most exciting young talent from North and South America.
"United in Anger" w/ filmmaker Jim Hubbard
December 4 - 7 pm
The story of a small group of men and women of all races and classes who came together to change the world and save each others' lives. Before there was Occupy Wall Street or the Arab Spring, there was ACT UP... the AIDS Coalition to Unleash Power.
Live from Lock One "Positive Media Positive Music" w/ S.K.A.T.E.
December 7 - 7 pm
A family evening exploring positive representations in media through local hip hop music, dance, live graffiti and laser lights, with S.K.A.T.E. (Stop Killing All The Entertainment) and special guests. A benefit for Youth Media Sanctuary

Nosferatu still via Wikipedia
Find It
Sanctuary for Independent Media
3361 6th Avenue
Troy, NY 12181
Say Something!
We'd really like you to take part in the conversation here at All Over Albany. But we do have a few rules here. Don't worry, they're easy. The first: be kind. The second: treat everyone else with the same respect you'd like to see in return. Cool? Great, post away. Comments are moderated so it might take a little while for your comment to show up. Thanks for being patient.