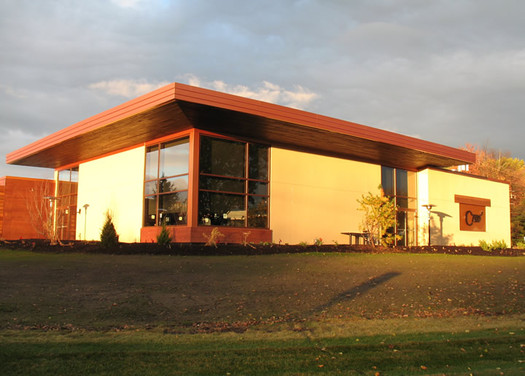 Autumn is a great time of year to visit local farms and bring home an amazing harvest of meats, cheeses, and late season veggies.
So AOA and Creo are planning to gather some of that harvest for a 5-course farm-to-table dinner on Thursday, October 18. Chef Brian Bowden will create a menu using products from farms around the Capital Region -- and the farmers will be at the dinner to talk about the ingredients in each dish, how they're grown or produced, the thought that goes into them. The whole night should be fun, interesting, and delicious.
You'll also have an opportunity to pair the dishes with a handful of New York State wines.
Here are details on the menu, the farms, the wines, and how to sign up...
The menu
The exact meal will depend on what is available at the farms closer to the date, but here's the outline of what's being planned:
+ Poached farm egg, creamy polenta, Goats and Gourmets chevre, carrot puree, cracklins
+ Heirloom tomato, ricotta-mascarpone mousse, basil puree, fire-roasted heirloom tomato vinaigrette, Destination Euphoria Greenhouses micro arugula
+ Savory roasted butternut squash and cauliflower panna cotta, Maplebrook Farms burrata, Meadowbrook brown butter, toasted pumpkin seeds
+ White Clover Farm "Sous Vide" beef, roasted garlic-sage "chimichurri", roasted corn pudding, braised chard empanada
+ Pan-roasted apple gelee, puff pastry, brown sugar powder, apple chip
Farms
Farms represented at the dinner will include:
+ Destination Euphoria Greenhouses - Cambridge
+ Purple Gunder Farm -Berne
+ Wild Thyme Farm - Helderbergs
+ White Clover Farm - Argyle
+ Goats and Gourmets - Westerlo
Wine Pairing
There's also an optional wine pairing. The wine list includes:
+ Riesling, dry, Dr. Konstantin Frank (Finger Lakes, NY)
+ Pinot Blanc, Lieb Cellars Reserve (North Fork, NY) Merlot, Charles Krug (Napa, CA)
+ Pinot Noir, Millbrook (Hudson, NY)
+ Ravines Cellars, Cab Franc (Fingerlakes, NY)
+ Spiced Apple Cider for Dessert
Tickets
The cost for the dinner and talks by the farmers is $50. Drinks and tip not included. The wine pairing is optional, and an extra $25. The dinner starts at 6:30 pm. Here's how to sign up. We only have 25 seats, so you'll want to sign up soon.
Creo advertises on AOA.