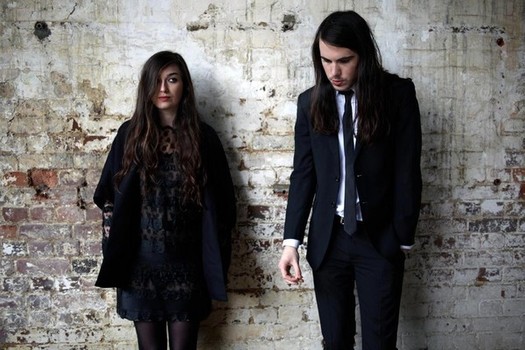 Here are a few things to keep in mind, look forward to, or keep busy with this week, from the weather (chilly), to haunts, to authors, science, to art, comedy, to nerds, to all sorts of music...
Weather
Here's the paraphrased forecast for the short week:
Monday: Sunny and highs in... the mid 50s.
Tuesday: Sunny and 60.
Wednesday: Cloudy, mid 60s, maybe some rain.
Thursday: Sunny, mid 50s.
Friday: Repeat.
Weekend: More like that.
You might not remember it, but this is called "chilly."
MoHu
The regional arts fest continues this week. The schedule if full of events that have been designated MoHu.
Capitol Hauntings tour
The popular Capitol Hauntings tour returns this week -- it starts a series of 19 dates that run through the beginning of November. The tours are free -- but you have to sign up ahead of time. (Many of the early evening tours appear to already be full.)
Film
Unforgiven
Proctors' AFI 100 series is showing Clint Eastwood's Unforgiven Monday. various times - $5 (AFI 100 pass $100)
Nosferatu -- with live music
Friday at the Sanctuary for Independent Media: a screening of the F.W. Murnau silent classic Nosferatu -- with a new score performed live by the Andrew Alden Ensemble. 7 pm - $10
Authors
The Obamians
Journalist -- and Albany native -- James Mann will be at UAlbany Tuesday as part of the NYS Writers Institute visiting writers series. He'll be talking about his recent book The Obamians, which focuses on foreign policy in the Obama administration (NYT review). Mann also wrote Rise of the Vulcans, about George W. Bush's war cabinet. 8 pm Assembly Hall uptown campus - free
J.M. Coetzee and Paul Auster
Nobel Prize-winning South African author J.M. Coetzee and American writer Paul Auster will be at UAlbany Friday as part of the NYS Writers Institute's visiting writers series. Coetzee and Auster will be talking about their friendship and a body of letters the two have exchanged -- those letters will soon be published as a book. 8 pm Performing Arts Center uptown campus - free
Science
Science and law of biotech
Tuesday at Skidmore: Cornell professor William Lesser will be giving a talk that will "explore why farmers like biotech crops (but not Monsanto)" and how patent law and regulation of biotechnology has evolved. Also up for discussion: California's proposed law on labeling GMO foods, and whether human genes should be patentable. 7 pm Tang Museum - free
Climate and "the hockey stick"
Wednesday at Union College: Penn State climate scientist Michael Mann will be giving a talk titled "The Hockey Stick and the Climate Wars" (the hockey stick refers the much cited famous -- and debated -- graph of increasing global temperature that kind of looks like an upturned hockey stick). Mann has written a book with the same title. He is one of the pre-eminent climatologists in the world, and was a lead author for the Intergovernmental Panel on Climate Change -- a consensus-forming group of climate scientists that won a Nobel Prize. 7:30 pm Nott Memorial - free
Art
Art fraud
Wednesday at EMPAC: a talk by Peter Matthaes from the Museo d'Arte e Scienza of Milan, an expert in ascertaining whether art works are authentic -- or fake. "The lecture will demonstrate how such investigations are based on intuition, logic, and the results of rigorous scientific and sensorial analyses." 6 pm - free
Hip Hop: Theatre of Now / HaMapah/The Map
Two events at Skidmore from arts group DNAWorks:
+ Hip Hop: Theatre of Now -- a lecture/demo -- "discusses the origins, politics, and aesthetics of the recent wave of hip hop theater in the U.S. and globally, addressing hip hop's origins, its connections to other Afrocentric modes of cultural production, and its future." Wednesday 7 pm Palamountain Hall - free
+ HaMapah/The Map -- "a multimedia dance journey tracing the intersections of African, American, and Jewish heritages." Sunday 7:30 pm Skidmore Dance Theater - free
Law
Benjamin Lawsky
Tuesday at St. Rose: New York's superintendent of financial services -- Benjamin Lawsky -- will be giving a lecture. Lawsky heads up a department that oversees insurance companies, banks, mortgage brokers and bankers, check cashers, and other financial services. He's also super-connected politically -- he was Andrew Cuomo's chief of staff, and also worked for Chuck Schumer. And his recent actions have drawn comparisons to Cuomo and Eliot Spitzer. 3 pm Lally School - free, but advance reservations are required
From the Page to the Pill: Women's Reproductive Rights and the Law
Thursday at Albany Law: a symposium on women's reproductive rights and the law. Among the speakers and panelists: Sandra Fluke, the then-Georgetown law student (she's since graduated) whose testimony about contraceptive coverage before a Congressional committee made her a national figure (thanks in part to Rush Limbaugh). 1 pm - free and open to the public
Canning, bacon
Two cooking classes this week that might be interesting:
Waterbath Canning for Fall
Tuesday at the Arts Center: The From Scratch Club's Christina Davis on the boiling water-bath canning process. Hot and cold packed pickles, apple butter. 6 pm - $60
Makin' Bacon
Sunday at the Arts Center: The From Scratch Club's Erika Tebbens on home curing bacon -- the process, the science, "then we show you how to cure and season pork belly to turn it into the best bacon ever." 1 pm - $40
Second City
The touring company of the Second City comedy troupe will be at the Palace Thursday with a presidential-themed show: "Second City for President." (Second City has produced a ton of now-famous comedians and actors, including Tina Fey, Stephen Colbert, Amy Poehler, and Steve Carell.) 7 pm - $20 and up
Music
Monday: Dark Dark Dark at Helsinki Hudson
Folk pop. With: Emily Wells. 8 pm - $10
Wednesday: Rafal Blechacz at Union College
Award-winning Polish classical pianist, playing Back, Beethoven, Chopin, and Szymanowski. 8 pm Memorial Chapel - $25
Wednesday: Hamell on Trial at Valentine's
Continuing his October residency. 7 pm
Thursday: Charlie Hunter at Red Square
Jazz guitarist. 8 pm - $12 ahead / $17 at door
Thursday: Plants and Animals at Helsinki Hudson
Indie rock from Montreal. It'd be ironic if they were vegan. 8 pm - $12
Friday: Mayer Hawthorne, Cults at Skidmore
This year's Big Fall Show. (Tickets are open to the general public.) 9 pm - $25
Friday: Matthew E. White at Helsinki Hudson
A latter day Randy Newman (before all the music soundtracks), apparently. A 'fork fave. With: Liv Carrow. 9 pm - $10 ahead / $12 day of
Friday: Felix Cavaliere at The Egg
Of the Young Rascals -- "All I really need is... good lovin'...". 7:30 pm - $29.50
Saturday: Deer Tick at Putnam Den
John McCauley and crew, back again. 9 pm - $20
Saturday: Zoë Keating at The Egg
Avant cello. "A one-woman orchestra, using a foot-controlled laptop to record layer upon layer of her exquisite artistry on the cello to create lush, compelling and otherworldly music." 8 pm - $24
Saturday: Waka Flocka Flame at Upstate Concert Hall
"Unrepentant street-rap hardhead." 8 pm - $22.50 ahead / $25 day of
Saturday: Warren Haynes Band at The Egg
Guitarist for the Allman Brothers Band, Gov't Mule. 8 pm - $30 and up
Saturday: The Albany Symphony Orchestra at Troy Music Hall
Performing two choral works with Albany Pro Musica, Bach's Magnificat and John Corigliano's Fern Hill. Also: Haydn's Symphony No. 48. (There's also a performance Sunday at 3 pm.) 7:30 pm - $19 and up
Saturday: Oobleck at Valentine's
An album-release show for the five-piece funk band. With: The Ameros. 9 pm - $5
Saturday: The Grand Slambovians at Proctors
Gandalf Murphy's band. Yep, Gandalf. 7:30 pm - $24 ahead / $26 at door
Sunday: Gwar at Upstate Concert Hall
Because other bands obviously don't wear enough foam latex. 7:30 pm - $18 ahead / $20 day of
Nerd Nite
Saturday at MASS MoCA: Nerd Nite. An evening of "funny-yet-smart presentations" ranging from Mumblecore: The Film Movement that Didn't Roar, to Hey, Where's My Robot Girlfriend?, to Sperm Bots and the Future of Sexual Technology. Nerd Nite started in Boston and has spread to 50 cities around the world. 8 pm - $14 ahead / $18 day of / $10 students
____
These are a just a few things for this week. Know of something people should be looking forward to this week? Please share!
Look for our "Stuff to do this weekend" post on Friday.
The Arts Center, Albany Law, and Troy Music Hall advertise on AOA. And AOA is a media sponsor of MoHu.
photo via Cults website
Say Something!
We'd really like you to take part in the conversation here at All Over Albany. But we do have a few rules here. Don't worry, they're easy. The first: be kind. The second: treat everyone else with the same respect you'd like to see in return. Cool? Great, post away. Comments are moderated so it might take a little while for your comment to show up. Thanks for being patient.