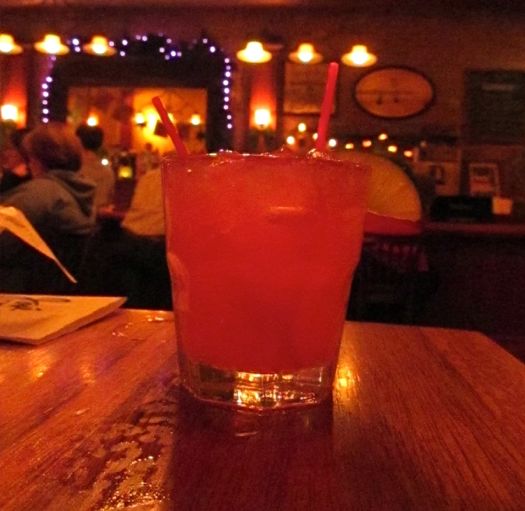 By Casey Normile
I have a very Irish mouth.
That is, I enjoy salt and can handle more than most in my food and drinks, but heat -- not so much. It took me years to be able to eat the pepperoni on my pizza. Then I trained to work my way up from mild to hot salsa and sriracha.
Next?
Jose Malone's watermelon habanero margarita.
A spicy Margarita? Yes.
I had to try it.
There just aren't enough spicy drinks in this town. Or any town.
This is the only one on the menu at Jose Malone's.
The "Mexican Irish" restaurant is much more Mexican than Irish. They offer the usual classic margarita, pineapple, melon, and pomegranate, yadda, yadda, yadda. But the one that catches your eye: the watermelon habanero margarita.
Spicy saturation.
Made with real watermelon puree, the sweetness of the fruit is what hits your taste buds first, but the habanero hits in the back of your throat, giving a bite to an otherwise typical sweet drink. Not only is it delicious, but I felt pretty cool ordering it.
The downside to this drink? It's served with a lime -- a pepper probably would've been more appropriate. Oh, and the fact that it's pink. Bright pink. Pink usually isn't usually the sign of a good alcoholic beverages, but like a cheerleader with a heart of gold, you just have to look beyond the bubble gum exterior.
This post has been edited.
Find It
Jose Malone's
405 River Street
Troy, NY 12180
Hi there. Comments have been closed for this item. Still have something to say? Contact us.