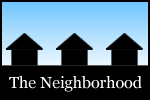 Among the topics in this most recent spin around the Capital Region's online neighborhood: parents night, yoga, jury duty, a marathon, a flux capacitor, the Cider Donut Burger, Madison Station, chowder iron chefs, the Scotia Diner, Sciortino's, Manchester, MMW, a PSA, feet, European-ness, trivia, leaf blowers, and a moody bee.
On a parents night at Albany High School, Silvia noticed a lot of positives.
Jerry had an unpleasant experience as a juror. (He had a much better experience at Johny's Diner.)
Christine went to Kripalu for a yoga retreat and it appears she had an excellent time.
The Exile ran the Mohawk Hudson Marathon. And Jen volunteered at the race (she also attended a Crossfit competition).
Carlene checked out the Altamont Apple Festival -- and got a good look at the Back to the Future DeLorean that's been sighted around town.
Mr. Dave gave birth to an earth-shaking idea: the Upstate NY Cider Donut Burger.
Kayla checked out the new Madison Station in Albany.
Steve was a judge at Chowderfest in Troy.
Ashley and Daniel were judges for the Saratoga Farmers' Market iron chef competition.
Diner breakfast aficionado Crystal checked out the new Scotia Diner.
Cap2Cap stopped into Sciortino's.
The Masticating Monkey had dinner in Manchester, Vermont.
Aliza and friends had what appeared to be a dessert extravaganza at The Springs.
Katie had dinner at the Gastropub and then saw Medeski, Martin & Wood at the Massry.
Randal encouraged the creation of a "learn then follow the ef'ing law a-holes" PSA.
Albaniana felt her European-ness while talking with someone about walking.
Kristi's eBay efforts landed her in the foot fetish world.
Chuck dug into the background of a trivia event at the TU Center.
Rob has a message for leaf blowers.
And Paula spotted a moody bee.
Hi there. Comments have been closed for this item. Still have something to say? Contact us.