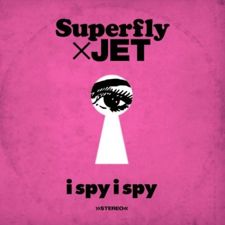 Happy Monday.
While you're easing back into the work week, here's a preview of tonight's WEXT My Exit show -- where the listeners get to pick their own playlists.
Here's this week's person...
Who?
My name is Brian Kanalley, I'm originally from Cortland, New York. I've lived and worked in the Capital Region since 2001. I'm a videographer by trade.
How would you describe your taste in music?
I'll give anything a listen but the music I tend to buy is mostly alternative. I don't buy too many singles. I always gamble and buy an artist's whole album. You never know what songs will resonate on any given day. A song you may not have really cared for one day will all of a sudden be the one you can't get out of your head.
A few songs from Brian's My Exit:
Superfly X Jet - "i spy i spy"
I started out my set with this one. It is a collaboration between a Japaneses band and the Australasian band Jet. A little rock and a little something else.
The Lumineers - "Stubborn Love"
This is a band who's star is on the rise, as it should be. I really like their whole album. The radio single is "Ho Hey." So I just though I would get another song out there.
The Frames - "Star Star" and "Lay Me Down"
I first heard this band when I was in Ireland in 2003. So I was ecstatic when I found out the lead singer was doing the 2007 film Once. The song "Falling Slowly" from the film won the 80th Academy Award for Best Original Song. These two songs are from their live album in Dublin.
Limbeck - "Honk + Wave", Paolo Nutini - "New Shoes" ,The Holloways - "Generator" and
Ryan Adams - "Firecracker "
These are all songs that could make me happy on the bluest of days. Give them a listen and I'm sure they will do the same for you.
You can hear Brian's My Exit show Monday night at 8 pm on 97.7 or at exit977.org.
Here's how to schedule your own My Exit show on WEXT.