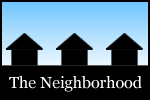 Among the topics in this most recent spin around the Capital Region's online neighborhood: convincing people to move to Troy, pumpkins, foliage, North Creek, Morrissey, influence, Richard Russo, llamas, a ShopRite convert, hot dog-ology, new sushi, excellent eggs, restaurant week, ribs, Vermont, special cat food, and a lesson from Cooperstown.
Cmaxby explains how she gets people to move to Troy.
Crystal went pumpkin picking at Bowman Orchard.
Jackie took in some gorgeous fall foliage -- and Wooly Alder Aphids.
Sebastien's photos from AOA trip to North Creek are a lot better than the ones we posted earlier this week.
The Exile saw Morrissey at the Palace (and a fisher while on a morning run).
Rob considered what it means to be "influential."
Silvia met Richard Russo in Williamstown.
Laura was surprised to not see anyone she knows outside the llama barn at the New York Sheep and Wool Festival in Rhinebeck.
Kristi explained why she's a ShopRite convert.
Local hot dog-ologist Mr. Dave checked out Dallas Hot Wieners in downtown Albany.
Aliza checked out a new sushi spot in Saratoga.
Jerry says he's never had eggs as good as the ones he had at the Hungry Fish in Troy.
Daniel continued to be unimpressed by restaurant week.
Steve asked people what they thought about a note left on restaurant week check. (And Table Hopping is 6 years old -- here's to many more years.)
More under 20 word reviews from the Idiots.
The Masticating Monkey compared ribs from two barbecue chains.
After a visit to Vermont, Katie says you should "run, do not walk," to American Flatbread if you're in the Burlington area.
Ashley had Thanksgiving early -- for lunch -- at Maestro's.
Angelos got special food for his cat at the Healthy Pet Center in Troy. ("They have every specialty product you can imagine.")
Chuck has put together another book of his photos.
And after a night in Cooperstown, Matt decided "4 shots of Red Headed Sluts are three too many."
Hi there. Comments have been closed for this item. Still have something to say? Contact us.