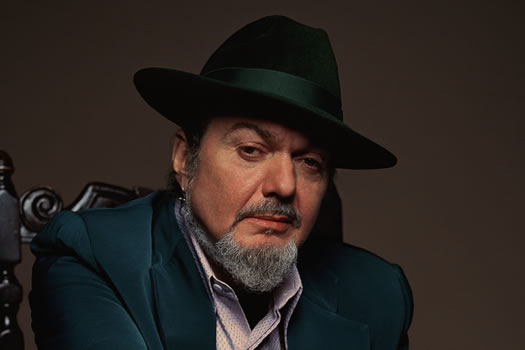 Here are a few things to keep in mind, look forward to, or keep busy with this week, from Sandy, to classic film, to ESPN, to politics, to hockey, to all sorts of music...
Sandy
Hurricane Sandy -- or Tropical Storm Sandy or whatever it is by the time it gets here -- could affect a lot of things this week. Strong winds and heavy rain are forecasted Monday and Tuesday. The wind could knock out power lines. And everyone will be keeping an eye on flooding because of the rain.
Here's the paraphrased forecast for the short week:
Monday: Rain starting in the late morning. Could be heavy. Breezy, with gusts near 40 mph. Rain continues into the night, with stronger gusts -- as high as 60 mph. Total rainfall could be as much as 2 inches. Highs in the upper 50s.
Tuesday: Rain continues, though slowing, with the wind also weakening (gusts could still be 30 mph). Rain into the evening, though it could stop. Highs in the low 60s.
Wednesday: Cloudy, 50-50 chance of rain. Highs in the upper 50s.
Thursday: Cloudy, maybe some rain. Highs in the mid 50s.
Friday: Cloudy, upper 50s.
Weekend: Maybe some sun, low 50s.
Watch for possible cancellations. And batten down the hatches.
Halloween
It's Wednesday. And maybe the rain will stop by then. This past weekend was sort of Halloween (observed) because of the midweek 'ween. But there are still a few things here and there. One of them: The Spectrum's screening of the restored Romero classic The Dawn of the Dead, in 3D. Another: the last night of the APL's Silent Film Spectacular.
And, of course, there will be trick or treat-ers. (Assuming the weather has calmed down.)
Classic film
Singin' in the Rain
Update: The screening has been canceled. The Palace's classic movie series is scheduled to screen Gene Kelly's Singin' in the Rain Monday night. We kid you not. 7 pm - $5
AFI 100
Two films are Proctors' AFI 100 slate Monday: Bringing up Baby, starring Katharine Hepburn and Cary Grant -- and John Ford's The Searchers, starring John Wayne. various times - $5
Arts and Sciences
Surrealist sculpture
Sculptor Sergei Isupov will be at Skidmore Tuesday for an illustrated talk. Blurbage: "Often called an erotic Surrealist for his daring representations of sexuality, relationships, and human encounter, Isupov takes narrative subject matter and merges it with ceramic sculptural form." Here's some of his work. 6 pm Tang Museum - free
ESPN
ESPN co-founder Bill Rasmussen will be at Union College Thursday evening for a talk about starting the sports network. We're guessing he'll have some good stories. ESPN is now a multimedia behemoth, but it didn't start out that way -- it was originally just some satellite dishes middle-of-nowhere Connecticut. 6 pm Nott Memorial - free
Joy Harjo
Author Joy Harjo will be at UAlbany Thursday as part of the NYS Writers Institute visiting writers series. Her most recent book is Crazy Brave, a memoir about how the arts have helped her find her way through an abusive childhood and teen motherhood. 8 pm campus center, uptown campus - free
Political ads
Friday at the Sanctuary for Independent Media: Political Advertisement IV: 1952 - 2012, the latest in a long-running anthology of presidential campaign advertisements. "In this revealing survey of the American televisual campaign process, a social and media history emerges as Muntadas and Reese trace the development of the TV "spot" as a political strategy and manipulative marketing technique." 7 pm - $10 suggested donation / $5 students
Cluster
Saturday at EMPAC: Cluster, a generative video and audio work by Kurt Hentschläger. Blurbage: "A simple, yet absurd setting is proposed--3D human characters turn into a school of fish. In the weightless choreography, human figures appear mostly as a pulsing, amorphous mass, a cloud of blurry matter from body parts and light." 8 pm - $18
Collar City Film Festival
Saturday at 51 3rd Street in Troy: the first Collar City Film Festival, "a 2 hour collection of short films from artists all over the capital district and slightly beyond." 7 pm - $3 suggested donation
Joan Walsh
Salon.com editor-at-large Joan Walsh will be at the Sanctuary for Independent Media Saturday night for talk about her book What's the Matter with White People? Blurbage: "What's the Matter with White People? explains how an "us vs. them" attitude has arisen in the minds of many Americans (on both sides of the political spectrum), and how that racial inequality and strife has divied our nation." 8 pm - $10 suggested donation / $5 students
Union/RPI hockey
The men's hockey teams from Union and RPI are playing a home-and-home this Friday and Saturday. They're at RPI Friday night, and at Union Saturday night 7 pm both nights - check for tickets.
Next Act
The first Next Act! New Play Summit is this weekend at Capital Rep and Proctors. It will include readings of two never-before-produced plays and one musical. Also: panel discussions, and meeting and greeting. Friday, Saturday, Sunday various times - $15 / $10 students (three day pass: $30 / $21 students)
Nanotech
As is becoming the tradition at UAlbany's CNSE, November is... NANOvember. And the annual community open house at the Albany NanoTech Complex is Saturday. On the slate: tours and demonstrations. It's a $14 billion complex -- they probably have at least one or two interesting things to see. 11 am-3 pm - free (pre-registration)
Music
Monday: Warsaw Philharmonic Orchestra at Troy Music Hall
Update: This show has been cancelled because of Sandy. More than a century old. (The orchestra, not necessarily the people in it.) 7:30 pm - $40 and up
Wednesday: Floodwood at Valentine's
A Halloween party with the "progressive" string band. With: The Sunny Side of the Street Band. 9 pm - $14
Wednesday: Hank & Cupcakes at Putnam Den
Indie pop. And there's a costume contest. 9 pm - $5
Thursday: Dr. John and the Blind Boys of Alabama at The Palace
"Spirituals to Funk." 8 pm - $37.50
Thursday: Turkuaz at Red Square
"Brooklyn-based funk army." 8 pm - $10
Friday: Jon Spencer Blues Explosion at Helsinki Hudson
Try not to let too much of the blues spatter on you. With: Daddy Long Legs. 9 pm - $18 ahead / $22 day of
Friday: Melissa Ferrick at The Linda
Folk rock singer/songwriter. 8 pm - $20
Friday: Hot Day at the Zoo at Red Square
Roots string band. With: Lucky Jukebox Brigade, Olivia Quillio. 8 pm - $10 ahead / $12 day of
Friday: Woodstock Era Experience at The Egg
Eleven acts playing as acts from the Woodstock era -- such as Janis Joplin, The Who, Joe Cocker, The Mamas and the Papas, and so on. 8 pm - $20 and up
Saturday: Pretty Lights at the TU Center
Huge electronic music act. 8 pm - $24.50 and up
Saturday: Meat Loaf at The Palace
Mr. Loaf's real name: Marvin Lee Aday. 8 pm - $38 and up
Saturday: New York Banjo 5-String Summit at The Egg
Featuring: Bela Fleck. 7:30 pm - $34.50 and up
Saturday: Chandler Travis Philharmonic at Valentine's
A 9-piece. 8 pm - $12
Saturday Bruce Hornsby at Troy Music Hall
Solo, no Range. That's just the way it is. 8 pm - $30 and up
Saturday: Nicholas Wiggins at UAlbany
Baritone and recent graduate of the Eastman School of Music. "He is a native of Clifton Park and an alumnus of the Shenendehowa Central School District where he is known as the 'football team captain turned nationally-acclaimed musician.'" 7:30 pm Performing Arts Center, uptown campus - $8 / $4 students
Lightwire
Sunday at the The Egg, a kids show that might also be entertaining for their parents: Lightwire Theater will be performing The Ugly Duckling and The Tortoise and the Hare. Lightwire is pretty much what it sounds like -- there's a darkened stage and figures are created with light sculptures (the video makes a lot more sense than that sentence). 3 pm - $10 (adults free with a kid)
____
These are a just a few things for this week. Know of something people should be looking forward to this week? Please share!
Look for our "Stuff to do this weekend" post on Friday.
The Troy Music Hall and the Albany Public Library advertise on AOA. And AOA is a media sponsor of the The Dawn of the Dead screening.
Dr. John photo: Lisa Houlgrave
Say Something!
We'd really like you to take part in the conversation here at All Over Albany. But we do have a few rules here. Don't worry, they're easy. The first: be kind. The second: treat everyone else with the same respect you'd like to see in return. Cool? Great, post away. Comments are moderated so it might take a little while for your comment to show up. Thanks for being patient.