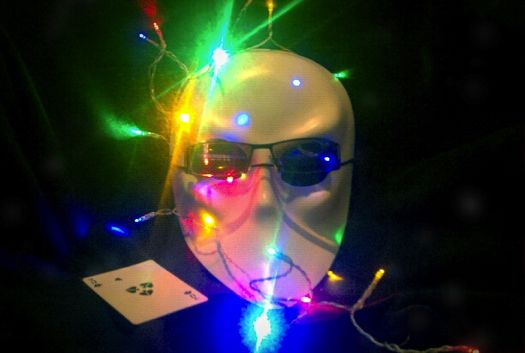 While you're easing back into the work week, here's a preview of tonight's WEXT My Exit show -- where the listeners get to pick their own playlists.
This week, a super-secret DJ with an eclectic set of songs.
Who?
My name is PeaceRat, from the Italian, Pasquale. I wish I could say that I was originally from someplace exotic like Bora Bora or the Andromeda Galaxy, but alas, I was born and raised in New Jersey and wended my way up to the Capital District in the early '90s.
I worked as an actor in an earlier incarnation. I currently work in a development office for a major arts organization.
How would you describe your taste in music?
My taste is very eclectic, bops around from Mop-Tops to didgeriddo.

Five songs from PeaceRat's My Exit:

Sufjan Stevens - "Bad Communication"
One of my favorite artists. Recently collaborated with Justin Peck - New York City Ballet on "Year of the Rabbit" - a dance using Sufjan's astrology-inspired electronic song cycle, "Enjoy your Rabbit." Always innovative and surprising!
YES - "Leave it"
I had to include an appearance by Jon Anderson and company! I have seen them dozens of times through the years beginning in the early 70s. A band close to my heart!
Nina Hagen - "Taischi Tarot"
A quick snippet of her unique weirdness! Definitely vibrating on her own wavelength!
Kishi Bashi - "It all began with a Burst""
A classically trained violinist who has made one of the best pop albums of the year!
Darlingside - "Blow the House Down"
A local band based out of Boston. I actually play a block of 3 songs from them from my (hands-down) favorite CD of the year, Pilot Machines. Relatively unknown but not for long!! LOOK out!
You can hear PeaceRat's My Exit show Monday night at 8 pm on 97.7 or at exit977.org.
Here's how to schedule your own My Exit show on WEXT.