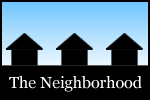 Among the topics in this most recent spin around the Capital Region's online neighborhood: Williamstown, water, Halloweens past, pumpkins, costumes, Big Slide, home inspectors, maps, knocked down, Stewart's pizza, cupcakes, Mezze, the Triangle, Ghostbusters.
Emily shared some interesting reflections on Williamstown.
Ahead of Hurricane Sandy, Rob paid a small price to make his wife happy.
Akum shared some bewitching suggestions from Albany Halloweens past.
The Exiles created a Tardis pumpkin.
Chuck wondered if his 95-year-old camera was haunted.
Randal's Halloween costume: "Adirondack Woodsman Relaxing at a Tiki Lounge (Having Survived Sandy)." Crystal's costume: zombie Marge Simpson.
Albaniana hiked Big Slide Mountain.
One of Kristi's readers asked about finding a home inspector.
Carl put together a map week with local maps from 1891.
Angelos was happy to see a building in downtown Troy get knocked down.
Mr. Dave tried the new Stewart's pizza.
Daniel was a judge for a cupcake competition.
Silvia says Mezze in Williamstown is "awesome."
Jerry had what sounds like a nice dinner at Cella Bistro.
A self-professed diner snob, Aliza calls the Triangle Diner in Saratoga a true diner.
And Paula saw some Ghostbusters -- or, at least, their ride.