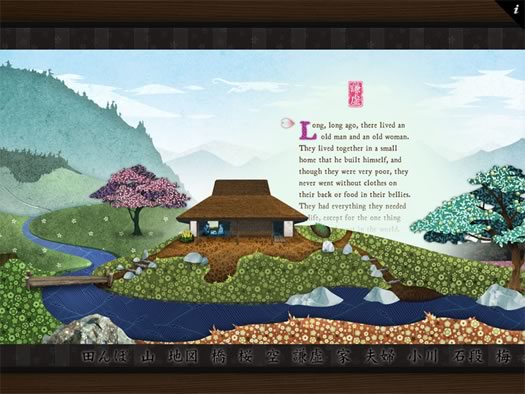 Saratoga-based Ghost Hand Games has released an interactive storybook for the iPad called The Legend of Momotaro. From the description (link added):
The famous legend of Momotaro is brought to life with beautiful handcrafted illustrations, animations and narration. Ten panoramic scenes tell the classic Japanese story of an old man and an old woman who's only wish is to have a child. The gods grant their wish in a most surprising way!
As the story of Momotaro unfolds find the hidden interactive elements in each scene to learn about the Japanese culture and language. Watch and listen as subtle animations, authentic narration and sound tell a story of bravery and friendship.
As with Ghost Hand's other games, Momotaro looks great. There are a few more screenshots after the jump.
The storybook app is available for the iPad and iPad mini. It's $3.99
Earlier on AOA:
+ A Shatner app... developed... in Troy
+ Albany: Then and Now app
+ Snow Brawlin'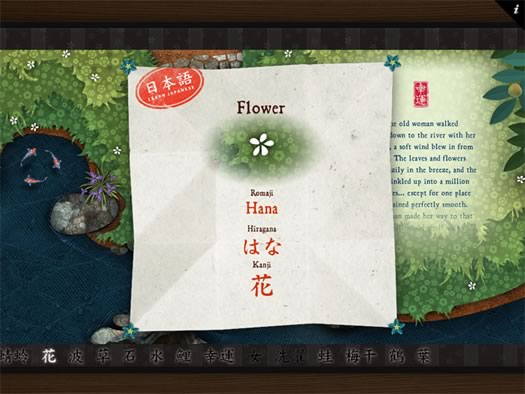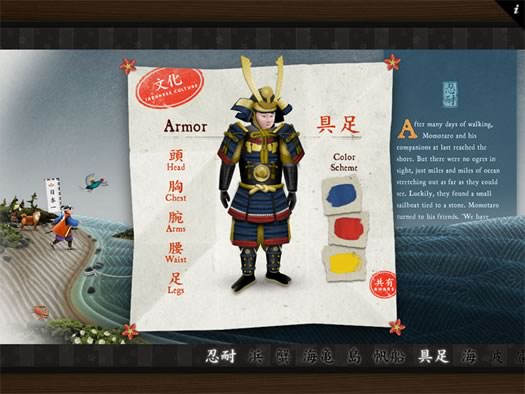 screenshots: Ghost Hand Games