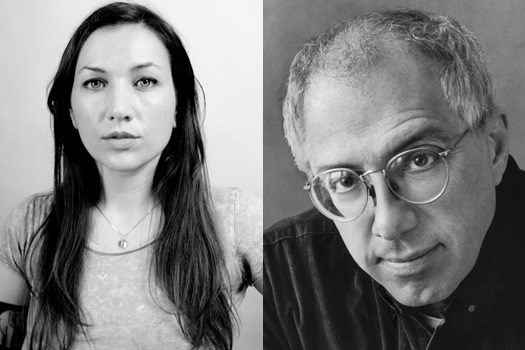 Here are a few things to keep in mind, look forward to, or keep busy with this week, from the weather(warm, then cool), to pulsars, to stories, to a (former) dominatrix, to animation, to Google, to zombies, to all sorts of music...
Weather
Here's the paraphrased
forecast
for this week:
Monday: Sunny. Mid 60s.
Tuesday: Rainy. Colder. Highs in the upper 40s.
Wednesday: Sunny. Mid 40s.
Thursday: Repeat.
Friday: Repeat.
Weekend: More of the same, but a touch warmer.
For mid November, that's not bad. At all.
Veterans Day
Veterans Day was Sunday (it's always November 11, tracing back to World War I), but it will be observed as a federal holiday on Monday -- so, no mail and some businesses -- including banks -- will be closed.
Albany's Veterans Day parade starts at 11 am at Central Ave and Partridge, and heads down Central to Washington Ave, to Hawk Street.
Arts and Sciences
Des Moines
Monday at UAlbany: a staged reading of National Book Award-winning novelist Denis Johnson's new play-in-progress, Des Moines. Afterward he'll talk and take questions. 7 pm performing arts center, uptown campus - free
Pulsars
Astrophysicist Jocelyn Bell Burnell -- she discovered the radio pulsar (and from the sound of it, was wrongly excluded from winning the Nobel Prize for it) -- will be at Proctors Monday for a Skywatch talk. 7:30 pm - $15 / $5 students
Food
Monday at Skidmore: patent attorney Susan Bragdon will give a talk titled Who owns what you eat: Why the use and control of biological diversity matters to global food security." 7 pm Palamountain Hall - free
The Storytelling Animal
Wednesday at Skidmore: literary scholar Jonathan Gottschall will be talking about his recent book, The Literary Animal: Evolution and the Nature of Narrative (NYT review), in which he argues that stories are inherent part of being human. 5:30 pm Palamountain Hall - free
To Inform and Delight
Wednesday at Sage College: a screening of the Milton Glaser documentary To Inform and Delight by Wendy Keys -- the filmmaker will be there for discussion. 6 pm Opalka Gallery Sage Albany campus - $5
Frequency North
The Frequency North series is back at St. Rose Thursday with visiting writers Melissa Febos and Eduardo C. Corral. Febos is the author of Whip Smart: The True Story of a Secret Life (that secret life: dominatrix). And Corral is a prize-winning young poet. 7:30 pm Saint Rose Events and Athletics Center - free
The Civil War
Thursday at the State Museum: Yale historian David Blight will give a talk about "the nature of Civil War memory" and "why and how the Civil War and emancipation continue to have such an enduring and conflicted hold on our collective memory in America." Part of the Researching New York Conference. 7:30 pm - free and open to the public
4Walls
Friday and Saturday at EMPAC: 4Walls, "a live multimedia dance installation that provides four points of view on one dance, giving a new shape to a 'dance with no form'" from choreographer Ralph Lemon. 8 pm (Friday) and 4 pm (Saturday) - $18
Film
onedotzero
The onedtozero series is back at EMPAC Thursday with two screenings:
+ Code Warriors: A Decade of Processing: a celebration of ten years of the Processing visual programming language. 7 pm - $6
+ Future Cities: "An eclectic selection of short films, animations, and motion graphics presenting evocative visions of future cities and urban destinies." 9 pm - $6
Warren Miller
The latest ski film from Warren Miller -- Flow State -- is at the Palace Friday and Saturday. 8 pm both days - $22
Tech
Steven Levy
Ace tech writer Steven Levy will be at UAlbany Friday for a talk about his recent book about Google, In the Plex. 8 pm campus center, uptown campus - free
Mobile phones
Saturday at Albany Nanotech: a talk about nanoelectronics and the rise of smartphones by UAlbany professor Vincent LaBella. Also: a speed texting competition. noon - free
Zombies
The annual Zombie Film Feast/Walk/Prom is at Proctors this year:
+ The zombie prom -- "complete with booze and ooze and finger foods" -- is Friday, November 16 at 9 pm. Tickets are $10.
+ This year's zombie walk -- in which people dress up as zombies for a parade -- will stagger from Proctors to Schenectady city hall on Saturday, November 17. The undead processional starts at 4:45 pm. It's free to participate.
+ The annual festival of zombie flicks is that same Saturday in the GE Theater at Proctors. There will be two blocks of films -- 11 am - 5:30 pm, and 5:45 pm - midnight. Tickets are $25 for the whole festival, or $15 for one block.
Music
Tuesday: Lonestar at Upstate Concert Hall
Country veterans. 7:30 pm - $15 ahead / $17 day of
Tuesday: Yegor Shevtsov at EMPAC
Acclaimed pianist playing works from Debussy and Boulez. 7 pm - free
Wednesday: Gillian Grassie at Caffe Lena
Folk pop harpist. "More Regina Spektor than Joanna Newsom..." 7 pm - $5
Thursday: The Tragically Hip at Upstate Concert Hall
Aren't all people from Canada? 9 pm - $35
Thursday: Ben Allison Band at the Massry Center
Jazz. With: the Lee Shaw Trio. 7:30 pm - $20
Thursday: Eilen Jewell at Helsinki Hudson
Queen of the minor key. 8 pm - $18
Thursday: Sun Burdens and Walking X-Ray at Putnam Den
Electro pop rock. 9 pm - free, 21 and up
Friday: Big Bad Voodoo Daddy at Troy Music Hall
Swing, daddy-o. 8 pm - $29 and up
Friday: 5th Annual B3nson Family Funsgiving at Valentine's
The annual tradition. With: The Parlor, The B3nson Family Band, The Boston Celtics, Bear Grass, Goldtooth, The Bum Ditties (CD release). 8 pm - $10
Friday: Club d'Elf with John Medeski at Helsinki Hudson
"[A] night of Moroccan-dosed dub-trance-jazz and draws upon electronica, Moroccan Gnawa music, dub, free jazz, hip-hop & funk." Well, OK. 9 pm - $18
Friday: Sister Sparrow and the Dirty Birds at Upstate Concert Hall
A 9-piece. With: Sirsy, Wild Adriatic. 8 pm - $12 ahead /$15 day of
Friday: Rustic Overtones at Putnam Den
With: Stone Revival Band. 9 pm - $10 ($15 under 21)
Saturday: Arlo Guthrie at The Egg
Folk royalty, playing a tribute to his dad. 7:30 pm - $34.50
Saturday: Joe Krown Trio at Red Square
New Orleans organ jazz. 8 pm - $12 ahead / $15 at door
Saturday: RUNA at Caffe Lena
Contemporary Celtic. Step dancing might break out. 8 pm - $16 ahead / $18 at door
Saturday: Anberlin at Upstate Concert Hall
Alt-rock. With: Morning Parade, IAMWE. 7:30 pm - $16 ahead / $18 day of
Saturday: "Cage/Gould: Several Silences" at EMPAC
A talk from philosopher Elie During about Glenn Gould and John Cage, followed by Gould/Cage performance by the Rensselaer Contemporary Music Ensemble. 6:15 pm talk, 8 pm concert - free
Sunday: Victor Wooten Band and Jimmy Herring Band at The Egg
Ace bass player with guitarist from Widespread Panic. 7 pm - $34.50
Sunday: Turtle Island Quartet with Tierney Sutton at Troy Music Hall
Jazz string quartet + award-winning jazz vocalist. 7 pm - $25 and up Rescheduled for December 6, 2013.
____
These are a just a few things for this week. Know of something people should be looking forward to this week? Please share!
Look for our "Stuff to do this weekend" post on Friday.
The Troy Music Hall advertises on AOA.
Melissa Febos photo via her website. Steven Levy photo via his Facebook page.
Say Something!
We'd really like you to take part in the conversation here at All Over Albany. But we do have a few rules here. Don't worry, they're easy. The first: be kind. The second: treat everyone else with the same respect you'd like to see in return. Cool? Great, post away. Comments are moderated so it might take a little while for your comment to show up. Thanks for being patient.