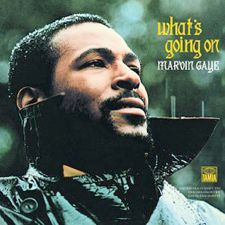 Here's a preview of tonight's WEXT My Exit show -- where the listeners get to pick their own playlists.
On this week's show, Albany Public Library librarian/DJs Sarah and Melissa take us back to the Vietnam Era, with a musical soundtrack for Albany's "Big Read."
Who?
Melissa Wasilewski:
I'm your stereotypical librarian. I enjoy needlecrafts, and prefer it when people use hushed tones. I eat kale regularly and I spend a lot of time brushing my cats. No, seriously.
I like my lyrics thoughtful and my melodies romantic, and a little sad. Think Counting Crows, Morrissey, Bright Eyes, or Ryan Adams.
Sarah Clark:
I'm a librarian at Albany Public Library's Main Library by day, and by night, you can catch me playing bass with a number of local bands.
About Susan and Melissa's My Exit:
The Albany Public Library is in the midst of an awesome program called "The Big Read," which is an initiative that encourages a whole city to read and engage with one book. The book is Tim O'Brien's "The Things They Carried."
The central theme of the book is the Vietnam War, so we chose a number of songs that capture the feelings of that era. Songs from that time period are so powerfully and permanently connected to its images -- helicopters fly over the jungle to Creedence Clearwater Revival. That's just the way it is.
A few songs from Sarah & Melissa's My Exit:
We tried to dig a little deeper in our song list so that you might hear something you haven't heard in a long time, or maybe ever. We also chose a lot of songs that were shared among the artists in our playlists.
"Ohio/Machine Gun" -- The Isley Brothers
Covering Crosby, Stills, Nash & Young and Jimi Hendrix.
"Like a Rolling Stone" - Hendrix covering Bob Dylan
Recorded at Monterey, where Jimi set his guitar on fire.
"What's Going On" - Marvin Gaye
This protest song was written from the perspective of a Vietnam soldier returning home to find the US dealing with its own turmoil.
"Wooden Ships" by Crosby, Stills, and Nash, and "Can't Find My Way Home" by< a href="http://en.wikipedia.org/wiki/Blind_Faith"> Blind Faith
Just two of the best songs from the late 60s and had to make the list.
Hi there. Comments have been closed for this item. Still have something to say? Contact us.