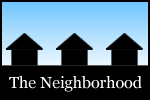 Among the topics in this most recent spin around the Capital Region's online neighborhood: sweet potatoes, the Saratoga rape report, a declaration about Troy, an app, being thankful, street photography, teewurst, the Cheese Traveler, a cooking compeition, an Asian burger, Mexican food, break dancing, and a breakup.
Rob shared his famous sweet potato casserole recipe.
At Skidmore Unofficial, Rowley discussed the Saratoga rape non-report and "detached sympathy."
At American Troyalty, cmaxby declared: "Troy is officially better than your town. She's taller, prettier, better at math, and drives a nicer car." Also: she's not a hooker.
Paula, who knows a thing or a hundred about local history, reviewed the Albany: Then and Now app.
Nicole shared some of the things for which she's thankful.
Bennett considered street photography.
Mr. Dave extolled the virtues of teewurst from Rolf's.
Silvia went to the Cheese Traveler grand opening.
Daniel took second place in a cooking competition at Different Drummer's. Steve shared photos and comments from the contest.
Jerry tried the Asian burger at Mingle.
Steve stopped by the new Magdalena's eatery/grocery in Valatie.
Emily had a great time at a wedding reception at Rev Hall.
Kristi took a break dancing class.
The Exiles checked out the Mohawk Hudson Land Conservancy's newest preserve (and no one was shot).
Jackie once again demonstrated her keen eye for small details in the woods.
And Chuck had to make a painful relationship decision.
Hi there. Comments have been closed for this item. Still have something to say? Contact us.