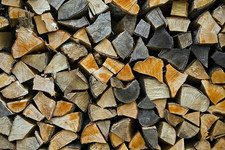 Sean emails:
I have a house with a fireplace, but I'm not a lumberjack and we don't back-up to any forests. I wince at the sight of $5 for 3 twigs of firewood being sold at local grocery stores. Does anyone know where I could buy decent firewood in bulk and have it delivered for a reasonable price?
Sean's not a lumberjack and he's OK. So, got a suggestion for him? Please share!
Hi there. Comments have been closed for this item. Still have something to say? Contact us.