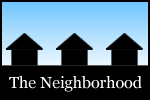 Among the topics in this most recent spin around the Capital Region's online neighborhood: boisterous New Years, New Year's Eve, favorites from 2012, unsung heroes, stockings, clever snowboarding, a bittersweet goodbye, Taiwan Noodle, Fin, the Gilded Age, Albany Distilling, hot yoga, historical dogs, and a franken-fridge.
Carl highlighted the long history of boisterous New Year's celebrations in Albany.
Steve shared a bunch of scenes from New Year's Eve.
Chuck shared his favorite photos of 2012.
Daniel shared a log of things eaten -- and photographically remembered -- in 2012.
Ashley shared her favorite food moments of 2012.
The Idiots thanked the "unsung heroes" of the holidays.
Rob shared his favorite Christmas tradition.
Jackie watched some clever snowboarding in Congress Park (and captured a beautiful winter scene in Spa State Park).
Albaniana went sledding at Capital Hills.
Val's foster dog found a new home -- about which she was happy (but also sad).
Albany Jane was irked by a TU review of Taiwan Noodle.
Jerry stopped in at the recently opened Fin.
The Exiles visited partially restored Gilded Age mansion in Lenox.
Jen took a tour of the Albany Distilling Company.
Silvia experienced the full range of hot yoga, "from tepid to hot to steamy."
Another from Laura's "Historical Dogs" series, this time from Utica.
And Mr. Dave is building a franken-fridge in his basement.
Hi there. Comments have been closed for this item. Still have something to say? Contact us.