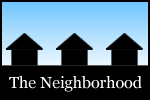 Among the topics in this most recent spin around the Capital Region's online neighborhood: appalling conversation, feeling comfortable enough to be ridiculous, real winter, wisdom, jerks, Albany Grease, detractors, Starbucks, Nosh, Mahar's, the Jimmer Lee, syrup, a simple wedding, a vintage camper, and little things.
Kristi: "The passion and emotion surrounding the Northway crash and Dennis Drue is understandable, the crass conversation on social media is appalling."
Emily remembered her first time at Mahar's, and shared some thoughts on places you feel comfortable enough to be ridiculous.
Jackie took in some real winter wonders, including trailside happy hour.
Nicole shared some wisdom from her uncle.
Christine shared details from her "simple" wedding. (It sounds lovely.)
Rob says the jerks are now easier to spot on the ski slopes.
Dug up by Carl: "... the tale of Albany Grease is the record of grease lubrication from its infancy up to today."
Daniel dealt with detractors.
Rochelle tried out the new reusable cup from Starbucks.
Jerry says his sandwich at Nosh fell a bit short.
Steve asked people where they thought Mahar's should move.
The Masticating Monkey enjoyed his food and beer experience at Bacchus. (He also created an eggnog drink paying tribute to... Jimmer and Sandra Lee.)
The Idiots noted a disturbance in the Uncommon Grounds force.
Mr. Dave continued work on the Franken Fridge.
Crystal and her husband almost bought a vintage camper.
And Paula has a good eye for details.
Hi there. Comments have been closed for this item. Still have something to say? Contact us.