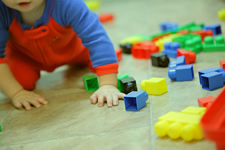 Sean emails:
My wife is pregnant (yay!). We both love our jobs and plan on continuing to work after the baby is born. However, we don't know anyone in the area with young kids that could recommend a reputable daycare near where we work (Latham). The commute is from Albany, so anywhere between Albany and Latham would be right in our wheelhouse. Any daycare recommendations?
This question has come up before, but it was more than two years ago -- and focused on Saratoga County.
So, got a suggestion for Sean and his wife? Please share!
photo: D Sharon Pruitt (cc)
Hi there. Comments have been closed for this item. Still have something to say? Contact us.