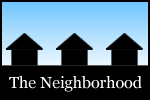 Among the topics in this most recent spin around the Capital Region's online neighborhood: Miss New York, parking enforcement, Lark Street, a frozen lake, Sleeping Beauty, cross country skiing, love letters, the Chocolate Mill, savory cheesecake, comedic public performance art declined, a vegetarian Reuben, beer, a lunch date, infrastructure, historical markers, and goodbye.
Stephanie clapped for Miss New York -- because of an answer.
Rob noted what appears to be an increased focus on parking enforcement in Albany.
Steve asked people what they'd like to see on Lark Street.
Jackie wondered about the mysteries of the frozen lake.
Carlene took a night hike up Sleeping Beauty.
Mark down Silvia as a fan of cross country skiing.
Randal wrote some love letters -- to a veterinary hospital, and GE.
Ashley stopped into the new Chocolate Mill location in Saratoga.
Jerry tried a savory cheesecake from Cheesecake Machismo.
Unfortunately, Mr. Dave couldn't convince his wife to engage in comedic public performance art at Joe's Crab Shack.
Daniel enjoyed the vegetarian Reuben at All Good Bakers.
The Masticating Monkey was surprised by some seasonal beer at Trader's Joe's.
One of Kristi's readers asked about where to go for a special lunch date.
Chuck captured some infrastructure.
Carl has coaxed the historical markers to speak this week.
A few more details from Christine's lovely wedding in Albany.
And Kevin bid the Capital Region goodbye.
Hi there. Comments have been closed for this item. Still have something to say? Contact us.