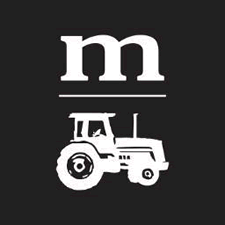 Three things about this:
1) There's a publication called Modern Farmer starting -- and it's based in Hudson (on Warren Street, it appears).
2) From its Tumblr:
There has been a movement afoot in recent years to make connections between what we eat, how we live and, frankly, how we can avoid trashing the planet. Food and farming buzzwords -- food security, localism, urban farming, for instance -- have entered the mainstream. People want to know where their food comes from and how they can grow it themselves. Modern Farmer recognizes the escalating importance, even urgency, of global agriculture issues. We want to raise awareness through excellent, independent journalism. (And the occasional animal picture.) We'll provide tools and information for people who want to be more self-reliant, and celebrate those who are leading the way.
Modern Farmer is for window-herb growers, career farmers, people who have chickens, people who want to have chickens and anyone who wants to learn more about the new food culture. We'll be posting behind-the-scenes images from our offices and previews of the kind of content you can expect from Modern Farmer.
3) And they're hiring. (Yes, an actual full-time journalism job.)
[via @JustKristi]