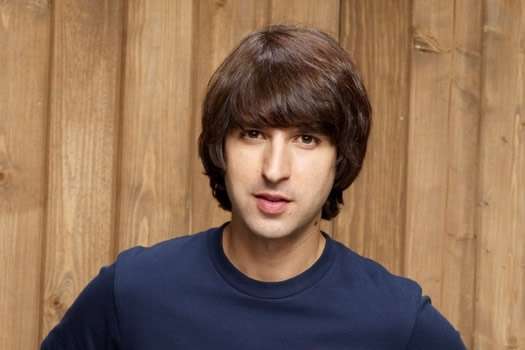 Comedian Demetri Martin will be at The Egg March 16. Tickets are $39.75 -- they go on sale this Friday (January 25.)
Martin has appeared frequently on Comedy Central -- he's had his own show, and also a recurring spot on The Daily Show. He has an understated style, using one-liners and a sketchpad. He's also a palindromist. A few of the recent jokes he's posted on Facebook:
If I had to pick one artist to tile my bathroom I would go with MC Escher.
i_ (Letter i with shadow)
The lap of luxury is close to the crotch of luxury.
Oh oh, oh well. A suburb? A fat nasty baby T? Santa? Fab! Rub us all. Ew. Ho ho ho. <---- Holiday Palindrome
You might also recognize Martin from a few movies -- he played Elliot Tiber in Taking Woodstock and one of the microbiologists in Contagion.
Live Nation advertises on AOA.