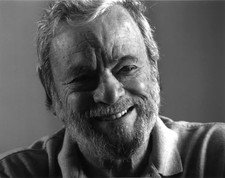 Tickets for the (rescheduled) Stephen Sondheim appearance at Hudson Valley Community College on May 7 go on sale to the general public February 9. They're $25 and "limited" (in other words: they will probably sell out quickly). Update March 22: We've heard the tickets are sold out.
"An Evening with Stephen Sondheim" will include an onstage interview with Sondheim, conducted by AOA's own Mary Darcy. The Sonny Daye & Perley Rousseau Trio will play a short concert before the interview.
The Sondheim ticket announcement accompanied the release of HVCC's spring slate of cultural events. One that caught our eye on quick first scan: author Anne Lamott on April 12.
photo: Jerry Jackson