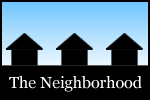 Among the topics in this most recent spin around the Capital Region's online neighborhood: fire, rights, running in sub-zero weather, unintentional Gatorade slush, appreciation, how to meet people, gilding the fathead lilly, sweet potatoes, Boar's Head, Taiwan Noodle, the Ruck, one day, and frost.
Silvia helped her neighbors as her street dealt with a fatal fire.
Carl decided he's had enough talk about rights.
How Rob stays warm while running in sub-zero weather.
How the Exile made Gatorade slush while running in sub-zero weather.
Stephanie on the cold: "This whole wishin' for summer thing is a waste of time, so it's best to bundle up and appreciate the days we're alive and well as much as we can."
Cmaxby had advice on how to meet friends in Troy.
Jerry loved the gilding of the fathead lilly at the Flying Chicken in Troy.
Daniel got "best sweet potatoes I've ever had" at the Schenectady Greenmarket.
Kristi rounded up local places where you can Boar's Head deli meat. (Thoughts from Scott about Price Chopper dropping the brand.)
Albany Jane recounted what looks like a feast at Taiwan Noodle.
The Beer Doctors recapped Stone Brewing night at The Ruck.
A few of Chuck's photos are in the "One Day: 12-12-12" exhibit at the PhotoCenter of the Capital District.
And Jackie captured a beautiful frost photo.
Hi there. Comments have been closed for this item. Still have something to say? Contact us.