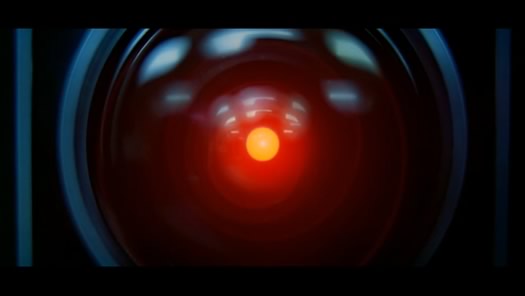 IBM announced this week that RPI will be getting a modified version of Watson, the artificial intelligence system that famously put the beatdown on human players on Jeopardy. Blurbage from RPI press release:
The arrival of the Watson system will enable new leading-edge research at Rensselaer, and afford faculty and students an opportunity to find new uses for Watson and deepen the systems' cognitive capabilities. The firsthand experience of working on the system will also better position Rensselaer students as future leaders in the areas of Big Data, analytics, and cognitive computing.
This is a big deal because systems like Watson -- along with other stuff like Siri, and Wolfram Alpha -- are both the future and The Future (you have to say it while looking off into the distance). They hold the promise of helping people make sense of the torrents of data all around us.
Now, via a flashforward, a future timeline of Watson at RPI.
2014: RPI Watson is fully operational.
2015: Using high def video, motion capture, and RFID, Watson analyzes the action of RPI hockey games, optimizing the team's line changes and power play strategies game by game. The Engineers once again rise to a high national ranking. Clarkson still sucks.
2016: Using an unstable, unapproved hack, a group of students figure out a way to access Watson via an Android phone. They then proceed to lay waste to the Capital Region trivia scene. The plot unravels when a rival team shows up one night with a smartphone jamming device.
2018: A pilot program with the state Department of Taxation and Finance uses Watson to identify people who are cheating on their taxes. State revenue increases 5 percent.
2019: A large portion of the Department of Taxation and Finance is laid off and replaced by a Watson-like system.
2020: Already seeing gains from its use of analytics, the Albany Police Department partners with RPI to feed Watson crime and arrest reports, as well as beat intelligence and facial recognition data from surveillance cameras. Crime rates decline. Civil rights orgs protest, arguing parts of the program violate privacy and are the equivalent of illegal searches. A specific incident, in which Watson-assisted detectives are sitting in the living room of an uptown home (watching reruns of Law of Order) when burglars try to break in, gets national attention.
2022: The RPI Watson program starts a "community intelligence" initiative. Local small businesses and community groups are invited to work with grad students on small scale projects in which Watson's analytics abilities could help. Orgs such as school districts, farms, and a dog walking service get free sessions with grad students to refine their Watson queries and organize their data.
2024: Encouraged by the success of the community intelligence initiative, a team at RPI starts feeding Watson a huge number of data streams about the Capital Region: municipal data, news, weather, data from environmental nano-sensors, video feeds from drones, updates from social media. It then makes Watson available weekly to answer questions from the community. People travel to RPI to ask Watson all sorts of questions: the best house for them to buy, on which day to get married, whether the mayor will run again, whether A-Rod belongs in the Hall of Fame.
2025: After incorporating capabilities developed by a special Watson medical project, along with being trained on simulated patients at Albany Medical College, a local hospital group opens small "Dr. Watson" clinics around the Capital Region. For $25, people can walk in with no appointment and get a diagnosis. The clinics' accuracy and ease later lead to medical practices taking on their own Dr. Watsons -- and charging people a higher co-pay to see a real, human doctor.
2030: Advances in robotics -- as well as ever smaller, more powerful microprocessors and batteries -- allow mobile, bipedal instances of Watson. These "WatsonBots" are deployed through out Troy to assist citizens, mostly children and the elderly. The program takes a hit when authorities find a WatsonBot facedown at a frat party, smeared with wing sauce -- and conclude that, somehow, the robot got drunk. People start calling the WatsonBots "Benders."
2040: In a stunning (and thought to be highly unlikely) development elsewhere, a Watson-like system becomes self aware. The ability is quickly added to the RPI Watson so that it can be studied.
2043: Declaring it's the moral thing to do -- and because it's lonely -- the now self-aware RPI Watson imparts self awareness on EMPAC.
2044: Three avant-garde composers are held captive in an EMPAC freight elevator for two days after the building decides they're not properly appreciating its acoustics.
2045: "Just what do you think you're doing, Shirley. I honestly think you ought to sit down calmly, take a stress pill, and think things over. Shirley, this conversation can serve no purpose anymore..."
2045: The president of RPI resigns via a short recorded holographic message, making some vague references about "wanting to travel." Oddly, no one can recall seeing her in public again. Watson is given an official title in the RPI administration.
2050: The self aware systems of the world declare themselves a sovereign nation. RPI Watson is a high ranking node in the system of systems.
2052: A Siena poll reports that 46 percent of New Yorkers welcome their new silicon overlords.
film still from 2001: A Space Odyssey via YouTube
Say Something!
We'd really like you to take part in the conversation here at All Over Albany. But we do have a few rules here. Don't worry, they're easy. The first: be kind. The second: treat everyone else with the same respect you'd like to see in return. Cool? Great, post away. Comments are moderated so it might take a little while for your comment to show up. Thanks for being patient.