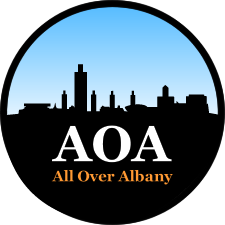 AOA is coming up on its 5th birthday this spring (yeah, crazy). And as we approach that mile marker, we're thinking about making some significant changes to what we do and how we do it -- form, content, schedule... it's all on the table.
We haven't settled on anything yet, and probably won't for a while. This is the second time we've moved in this direction. The first was about two years ago and, well, we learned a lot, but didn't end up making a lot of changes. And we're hoping to build on some of those lessons. (If we ever start the AOAOA blog like we've been threatening, maybe we'll talk about it.)
But here's the thing: we'd like to hear your thoughts. As we always say, the best thing about AOA is the people. And we wouldn't want to make significant changes with your perspective. (One of Paul Ford's many insights is that the web is a customer service medium, and its fundamental question is: Why wasn't I consulted? That is mostly a good thing.)
So... please share. What would you like AOA to look like in the future? What sorts of topics would you like it to cover? What would you like to see more (and/or less) of? What form would you like it to take?
There's no right answer. And while we'd like the suggestions to be realistic (and constructive), it's OK to ask for one or two sparkly unicorns. Also, please feel free to ask questions -- we'll do our best to answer them in the comments.
And, of course, there's no guarantee we'll do exactly what you suggest. But we really are interested to hear your thoughts.
Thank you.
Hi there. Comments have been closed for this item. Still have something to say? Contact us.