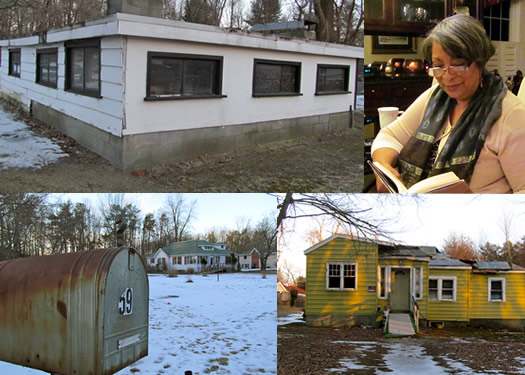 By Casey Normile
When you think of Rapp Road, in the far west part of Albany, a couple of things might come to mind: Crossgates, a shortcut to the Northway, and, well, the landfill.
But for the past 11 years, this unassuming residential back road has been listed on the National Register of Historic Places.
The story starts in the 1920s when Reverend Louis Parson ventured north from Shubuta, Mississippi during the Great Migration. He wanted to find a place for him and his church to escape the oppression, poverty and racism of the south and the tiresome life of tenant farming.
Parson and his wife eventually found a prayer circle they connected with in Albany and he decided this is where he would start his new church. He brought his congregation to Albany's South End -- but it became quickly clear it was not a great fit. Faithful farmers from the south were out of place in crowded city spaces with gambling and other unfavorable activities.
So Parson and William Toliver bought 28 acres of land in the Pine Bush -- the land looked similar to their southern home -- and Toliver built the first home there.
The Rapp Road Community Historic District might be a little outside the grand-houses-and-city-blocks mold that most people have in mind for historic districts.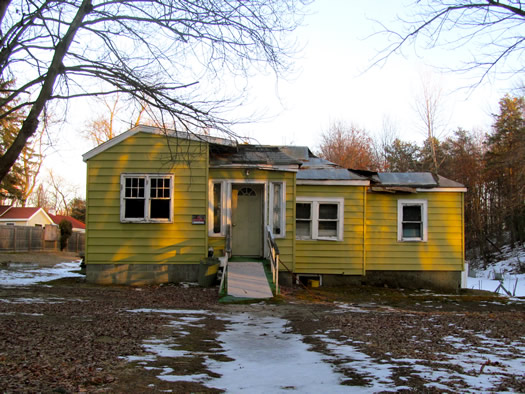 One of the original houses, it stands today as it was constructed. Other houses on the road have been renovated.
"The buildings themselves aren't much. It's how it came into existence, how the people came together with little to no resources to cultivate and develop this land, not the buildings themselves that make this community historic," says Beverly Bardequez, a third generation Rapp Road resident. (It was Beverly's aunt -- Emma Dixon -- who first took take up the cause to highlight and preserve the community's heritage, which paid off with the National Register listing in 2003.)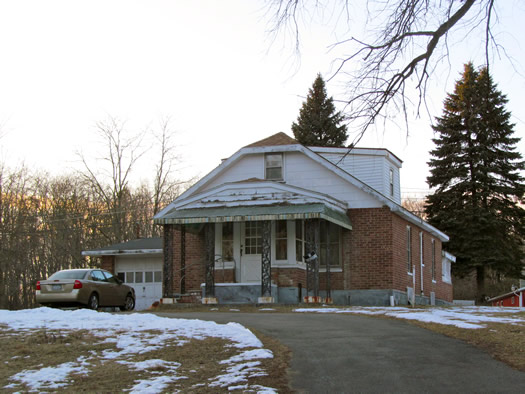 The home of Labor Johnson, one of the community's original residents. He still lives there.
The Rapp Road community helped each other build their houses, they shared gardens, and they shared talents. Years ago, the families on Rapp Road couldn't get a school bus to come down their dirt road to pick up their children. They would have to walk to Western Ave to meet the bus. So Beverly's grandmother, Leola Woodard, volunteered to drive a school bus down the little dirt road to get the neighborhood's kids to school.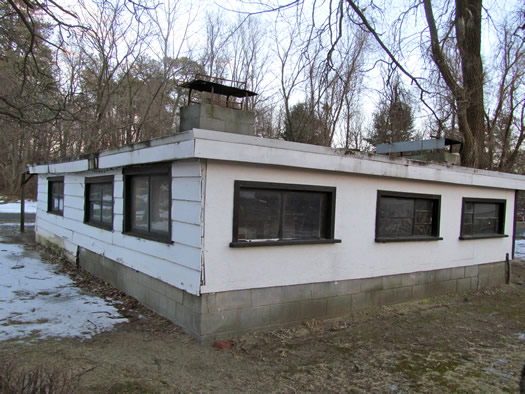 The neighborhood smokehouse.
That community is still supporting each other today. Most of the families are somehow related, and every year they gather at the neighborhood's smokehouse for a family reunion and pig roast (this will be the reunion's 56th year). Labor Johnson -- a member of the first generation on Rapp Road, Beverly's 98 year-old cousin -- still lives at 37 Rapp Road, a house he built with his own two hands. And just down the street, Beverly's 3-year-old grandson represents the fifth generation of her family in this community.

What has changed is all the development around the neighborhood. Rev. Parson originally chose the land because it looked like the quiet, green open space the southern tenant farmers were used to. Now, it's bordered by businesses and busy roads.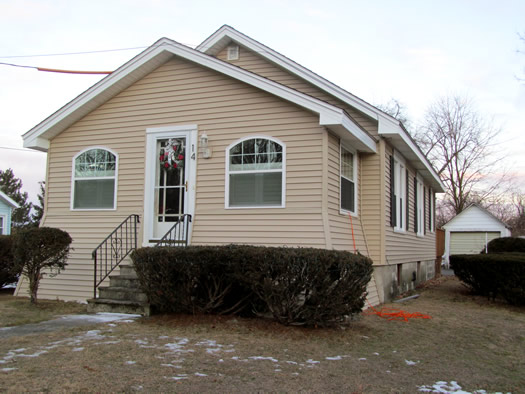 Beverly's home, one of the community's original houses. It was renovated a few years back.
Beverly remembers when, in the 1970s, the community was split in half, forcing the Tolivers to move their house -- the first ever built on Rapp Road -- a few hundred yards over to make way for Washington Ave Extension (and then watching the house be demolished recently). The other side of Washington Avenue Extension -- now a landfill and a few commercial buildings -- was once her "playground," with open land, bike trails and room to explore. And she also remembers, in 1971, developers knocking on doors, closing in on the quiet neighborhood to make room for the mall.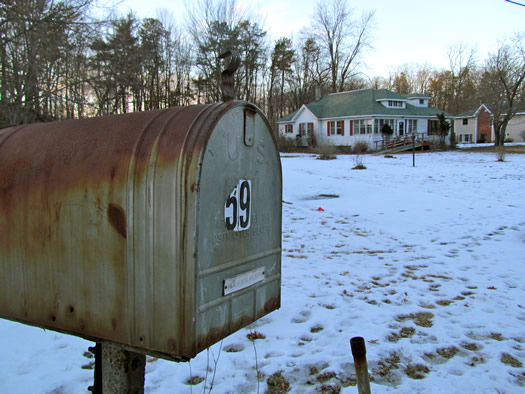 59 Rapp Road.
The neighborhood continues to feel the development pressure. Just last week Albany's Board of Zoning Appeals denied a variance application for the construction of an office building at 8 Rapp Road, the site of the Toliver's former home -- the neighborhood fought the variance. And Beverly says they're also focused on 59 Rapp Road, which was built by Rev. William Wilborn, who led the community following Parson's death, and after whom their church -- Wilborn Temple -- was named. The property is now owned by the nearby Daughters of Sarah Senior Community -- the organization has sought to demolish building because of safety concerns. (Daughters of Sarah has said it has no plans to development property, which it says it'd like to use as a buffer with Rapp Road.) [Albany BZA] [College of St. Rose Pine Hills/TU] [Fox23] [News10]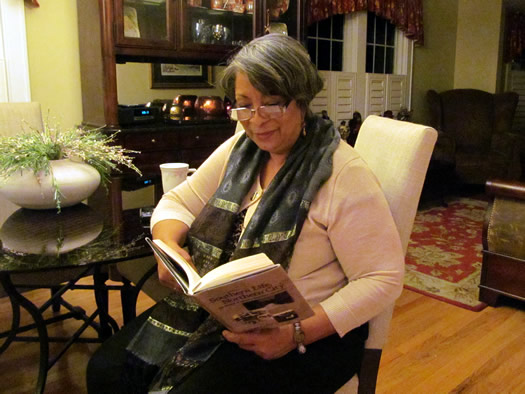 Beverly Bardequez. She's reading Southern Life, Northern City, a history of the Rapp Road community by Jennifer Lemak.
"Before all this development, no one even knew we were back here. But now, we just keep facing these goliaths," says Beverly. "We're not against change, just leave us alone. We just want to preserve what's left. I want the remaining families to have the peace of mind that their historical heritage and legacy will not be disturbed and that we could be proud to say 'This is where we settled and this is where we live.'"
Say Something!
We'd really like you to take part in the conversation here at All Over Albany. But we do have a few rules here. Don't worry, they're easy. The first: be kind. The second: treat everyone else with the same respect you'd like to see in return. Cool? Great, post away. Comments are moderated so it might take a little while for your comment to show up. Thanks for being patient.