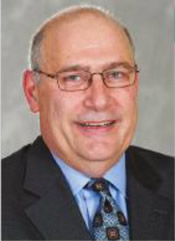 Siena College announced today that it has "relieved" men's basketball head coach Mitch Buonaguro of his duties. From the press release:
"I'd like to thank Mitch for his dedication and commitment to Siena basketball the last eight years," director of athletics John D'Argenio said. "This change isn't being made for lack of effort. Basketball is important in the strategic direction of Siena. We have high expectations and aspirations for this program."
This move wasn't unexpected. The Saints were 8-24 this year, and 35-59 in Buonaguro's three years as head coach.
The last few years were a tough pill to take after the tenure of Siena's previous coach, Fran McCaffrey. The Saints won almost 70 percent of their games during McCaffrey's five seasons -- with NCAA tournament appearances, big upsets, and some of the program's best-ever players. Buonaguro was an assistant under McCaffrey. And when McCaffrey left to become head coach at Iowa, players lobbied for Buonaguro -- who, by all accounts, is a very likable guy -- to get the top job.
Siena says a national search is under way. It's an attractive job. Siena has some of the best facilities in its conference. And if you win, the job can launch a coach to a big program. And if you don't win...
Catholic 7/Big East: There had recently been some talk about Siena potentially (as a long shot) being in the mix for the new Big East -- the conference being formed by the "Catholic 7" schools leaving the collapsing conference (they're taking the name with them). That talk has died down as the new conference rounds out with Xavier, Butler, and Creighton -- as well as probably Dayton and St. Louis. [Washington Post] [Newark Star-Ledger]
Earlier on AOA: Even with home court advantage, Siena to the "Catholic 7" seems like a long shot
photo: Siena College athletics