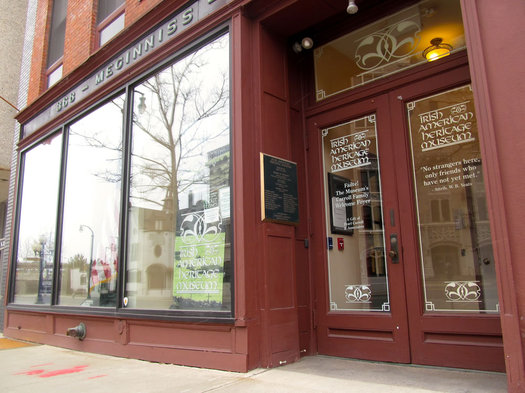 By Casey Normile
You may be feeling particularly Irish this week. All of the sudden, you want to eat corned beef and cabbage, put on a wool sweater, and talk about the good old days. And if you want to make your St. Patrick's Day more than just a parade and a pint? You can learn some history, too.
The Irish American Heritage Museum in downtown Albany offers a year-round look into the story of the Irish in this area. It's usually a small, quiet space focusing on the history and impact of the people who trace their roots to Ireland.
But this time of year for the museum is kind of like what Halloween is for a costume shop.

This week there are dinners, lunches, parties, speakers, traditional Irish storytellers, an Irish soda bread competition, a choir from Ireland, Catholic masses and, of course, a pre-parade party (family-friendly, not for pre-gaming).
The rest of year the museum is more of a historical center, displaying one exhibit at a time. But what it lacks in exhibits, organizers try to make up for in events. They also host speakers, musicians, and documentary screenings. and invite visitors to explore their library -- which contains volumes on everything from historical biographies to poetry to Irish fiction.
"We struggle with our name, the 'heritage museum,'" said executive director Jeff Cleary. "We're so much more than a museum. We have lectures, authors, documentaries, and traditional music. If it's Irish and can fit in these four walls, we'll do it."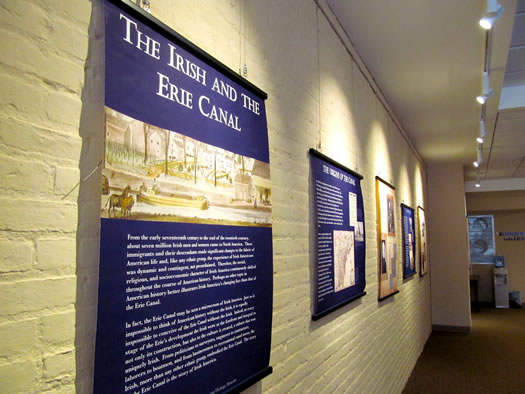 The museum's current exhibit is titled "The Irish and the Erie Canal." Other exhibits have featured modern art from Irish artists, "The Irish in the Civil War," and "Dublin: Then and Now," a photography exhibit of past and present Dublin.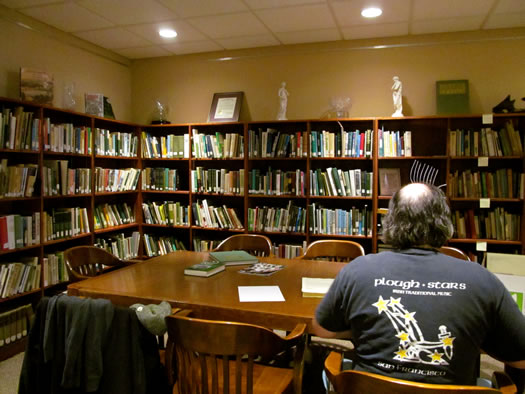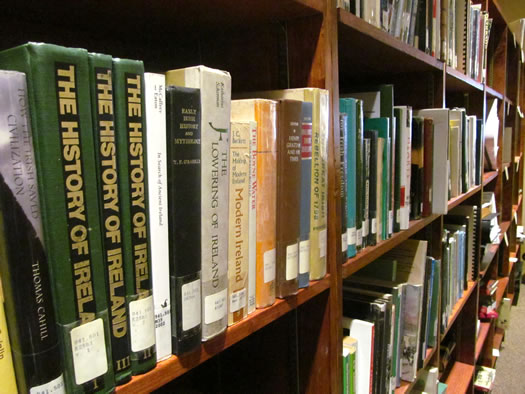 Organizers also want the museum to be a resource for people wanting to learn more about their Celtic roots. Each week they have a genealogist teach classes; once a month she's there to help individuals with their searches. And the museum's Paul O'Dwyer Library has volumes on Irish history, both in America and the old country.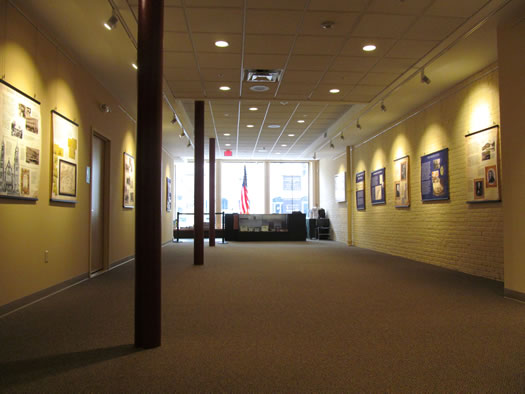 It's not so much a place to spend the whole day, but to spend a few hours. You can check out the exhibit, grab a book and read for a while, or just chat with the staff about your Irish roots (they get that a lot) .
"We really want to educate people and keep them coming back for more," said Cleary. "I think when people hear 'Irish center' they actually hear 'bar;' and we don't want that. We want to get people interested in their heritage."
Find It
Irish American Heritage Museum
370 Broadway
Albany, NY 12207
Hi there. Comments have been closed for this item. Still have something to say? Contact us.