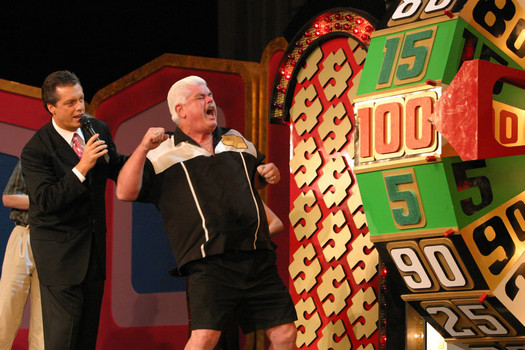 The Price is Right Live -- a traveling version of The Price is Right -- is coming to the Palace May 31. Tickets are $32.75 -- they go on sale March 29.
While we have seen The Price is Right many times (though probably not in at least a decade), we weren't familiar with this traveling version. Blurbage:
The Price Is Right Live! is the hit interactive stage show that gives contestants pulled right from the audience the chance to "Come On Down" to win appliances, vacations and even new cars by playing classic games from television's longest running and most popular game show. From Plinko to Cliffhangers to the Big Wheel, and even the fabulous Showcase, all the favorite games are played just like the TV show.
Apparently the show has been produced at a series of places around the country: Las Vegas, Foxwoods, Atlantic City, Branson. From what we can gather the live version doesn't work exactly like the TV version -- more audience members are involved in various ways, and the prizes are smaller. (Here's the Yelp profile for the Las Vegas show.)
To be a potential contestant you have to register ahead of time -- but you don't have to buy a ticket (you'll need a ticket to watch the show in the theater).
Really, the best part about this show may be that you don't have to stay home sick from school to watch it.