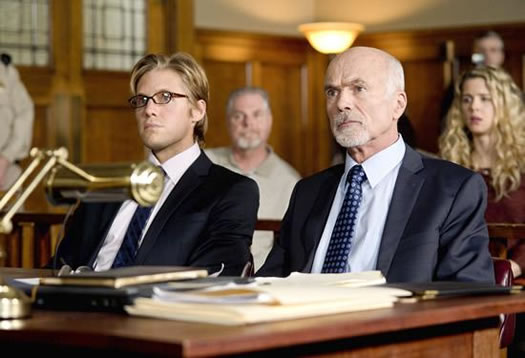 The Lifetime Network says it's won an appeal in state appellate court that allows it to show the made-for-TV movie Romeo Killer: The Chris Porco Story this Saturday night. Deadline has a copy of the order.
A state supreme court judge had issued the injunction Wednesday after Christopher Porco himself had filed a motion objecting to the use of his name and story in the movie. [TU]
Earlier Thursday Slate's Emily Bazelon explained why the restraining order probably didn't stand much chance of holding up. A clip:
Christopher Porco sued Lifetime under New York civil rights law, arguing--without having seen the film--that the movie is "fictionalized" and uses his name for "purposes of trade." Judge Muller should have realized that the First Amendment trumps publicity rights here. Courts almost never stop movies--or books or articles or blog posts--from being published. Nor should they: As the Supreme Court has repeatedly said, the value of a big teeming marketplace of free speech and ideas outweighs the cost of publishing information that's far more private and controversial than the facts of Christopher Porco's history and crimes.
The family of Amanda Knox tried a similar move in 2011 in an attempt to stop a Lifetime movie about her story -- that didn't work, either. [Deadline] [Deadline]
Romeo Killer is scheduled to run Saturday at 8 pm, and Sunday at 7 pm.
In other words, yes, your weekend has been saved.
photo: Ed Araquel / Lifetime
Hi there. Comments have been closed for this item. Still have something to say? Contact us.