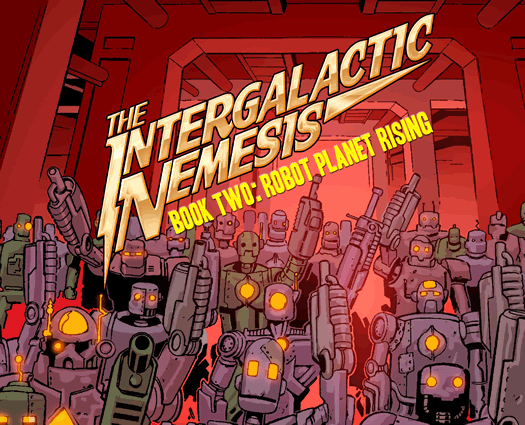 Here are a few things to keep in mind, look forward to, or keep busy with this week, from the weather (look for crocuses), Passover and Easter, to The Dude, to the limits of neuroscience, to the Intergalactic Nemesis, to music...
Weather
Here's the paraphrased
forecast
for this week:
Monday: Cloudy, maybe some rain and snow. Low 40s.
Tuesday: Sunny and 45.
Wednesday: Repeat.
Thursday: Same, but cloudy.
Friday: Sunny, near 50.
Weekend: And so forth.
Not bad. Keep an eye out for crocuses.
Passover and Easter
Passover, the Jewish holiday commemorating the exodus of the Israelites from Egypt, begins at sundown on Monday and runs through April 2.
Easter, the Christian holiday celebrating the resurrection of Jesus, is this Sunday. Good Friday, which is commemorates the crucifixation of Jesus, is... Friday. (Christmas gets most of the pub, but Easter is the biggest holiday of the Christian religious calendar.)
The Dude
Monday: The Palace's classic movie series is showing the one and only The Big Lebowski. That rug really tied the room together! Monday 7 pm - $5 adults / $3 kids
The Deer Hunter / Zero Dark Thirty
On Monday Proctors' AFI 100 series is showing The Deer Hunter, a film about the Vietnam era that includes Robert DeNiro, Meryl Streep, and Christopher Walken. Monday 3:30 pm and 7:30 pm - $5
And on Tuesday Proctors is showing Zero Dark Thirty in the GE Theater, in case you want to see it on a big screen (it's already out on DVD). Tuesday 4:30 pm and 7:30 pm - $5
World on a Wire
Thursday at EMPAC: A screening of Fassbinder's sci-fi thriller World on a Wire. Writing at BoingBoing last year, Erik Davis called it "a fast-moving mindf*** cyber-thriller that is eerily prophetic of Blade Runner, The Matrix, and any number of posthuman nightmares and clammy cybernetic conundrums." Thursday 7:30 pm - $6
Arts and sciences
Miss Representation
Tuesday at Sage: A screening of the documentary Miss Representation, followed by a panel discussion about "how to build different aspirations for young women - and expectations among their male counterparts - by incorporating change not only in the academic curriculum, but also in the culture of our schools and communities." Tuesday, Troy campus Bush Memorial, reception 6 pm, screening 6:30 pm, discussion 8 pm - free
Art and the limits of neuroscience
Wednesday at EMPAC: Cal-Berkeley philosopher Alva Noë will giving a talk about art, neuroscience, and our experience of the world. Blurbage:
New ways of thinking about the nature of visual consciousness allow us to reconsider art and its place in our lives. In this lecture, Alva Noë, a leading figure in cognitive science, will argue that art is philosophical and philosophy is aesthetic. Against this background, new possibilities are presented for understanding what it is to be a person, questioning if our experience of the world stems from the firing of neurons in our brains or from our interactions with our surroundings.
Part of the Observer Effects series. Wednesday 6 pm - free
Frequency North
Thursday at St. Rose: authors Darin Strauss and Michael Meyehofer will be talking and reading as part of the Frequency North series. Strauss' most recent book is Half a Life, a memoir about his experience after striking and killing a fellow high school classmate in a traffic accident. Meyerhofer has written multiple award-winning collections of poetry. Thursday 7:30 pm, Standish Rooms, Events and Athletics Center - free
Corporations as people
Thursday at Skidmore: A talk by attorney Jeffrey Clements, co-founder of the org Free Speech for People, on the Supreme Court's decision in Citizen's United v. FEC, which lifted restrictions on independent political campaign communication by corporations and unions. Clements is a critic of the ruling and is working to overturn it. Part of the Tang Museum's "We the People" series. Thursday Tang Museum 7 pm - free
Single Girls Guide
This is the last week for the Emma-inspired musical The Single Girls Guide at Cap Rep. (TU review, Nippertown review, Daily Gazette review.) $20 and up
Storytime Time
Wednesday: The comedy/storytelling series Storytime Time is back at More Bread and Jam in Cohoes. This week's lineup includes: Kristin Van Steemburg, Sandy Beach, Jon Tenace, Michael McLaughlin, and Sharon Dyer. Wednesday 6:30 pm - $5
The Intergalactic Nemesis
The Intergalactic Nemesis -- a sort of live graphic novel/radio show "period-sci-fi-horror-suspense-comedy-romance" -- is back at Proctors this week. Blurbage: "Three actors, one Foley artist, and one musician perform all the voices and sound effects, while overhead, an illustrated outer-space graphic novel unfolds on our GIANT screen." The production includes two "books" -- the company will perform Book 1: Target Earth on Wednesday and Friday (this was the show at Proctors last year). Book 2: Robot Planet Rising will be performed Thursday, Friday, and Saturday. various times - $15 and up
Music
Monday: The 1975 at Putnam Den
English alt-rockers. You might have heard this song. With: Northern Faces. 8 pm - free, thanks to EQX and a beer company
Tuesday: The Waterboys at The Linda
Celtic folk/rock. With: Molly Durnin. 8 pm - $15
Wednesday: Polar Bear Club at Upstate Concert Hall
Punk rock/alt rock. With: This Renaissance, Louder Now, Bring Home Ohio. 7:30 pm - $12 ahead / $14 day of
Wednesday: Kirill Gerstein at Troy Music Hall
Russian pianist playing pieces by Haydn, Brahms, Stravinsky, Mehldau. A Troy Chromatics concert. 7:30 pm - $30
Wednesday: Katie Martucci at Caffe Lena
Folk/jazz singer. 7 pm - $5
Thursday: Big Mean Sound Machine at Red Square
A collective striving to "reanimate and reinterpret Afrobeat, Funk, Jazz, Fusion and just about everything else." 8 pm
Thursday: Rasputina at Helsinki Hudson
Cello rock, steam punk before steam punk. 8 pm - $15 ahead / $17 at door
Thursday: Hand Habits at Valentine's
With: Living Room, Broken Field Runner (Tony Bucci from Caleb Lionheart). 8 pm
Friday: Peter Evans Quintet at EMPAC
Trumpet player who specializes in improvisation and avant garde jazz. 8 pm - $18
Friday: Mason Jennings at Helsinki Hudson
Folk rock singer/songwriter. 9 pm - $25 ahead / $28 day of
Friday: Graham Alexander at The Linda
Former lead in the Broadway production of the Beatles tribute show Rain. With: Stellar Young. 8 pm - $15
Friday: Kodo at Proctors
"Exploring the limitless possibilities of the traditional Japanese drum..." 8 pm - $20 and up
Friday: Nine Votes Short at Valentine's
Album-release show for the local punk band. 8 pm - $5
Friday: Adam Ezra Group at Bayou Albany
Sort of Springsteen-like. 8 pm - $10
Saturday: Todd Snider at Helsinki Hudson
Americana/alt-country. 9 pm - $28 ahead / $32 day of
Saturday: Consider the Source at Valentine's
"SciFi Middle Eastern fusion." With: Panzerballet, Timbre Coup. 9 pm - $12

Saturday: M.R. Poulopoulos at Caffe Lena
Singer/songwriters. With: Caitlin Canty. 8 pm - $14
____
These are a just a few things for this week. Know of something people should be looking forward to this week? Please share!
Proctors, Cap Rep, and Troy Music Hall advertise on AOA.
image: The Intergalactic Nemesis
Say Something!
We'd really like you to take part in the conversation here at All Over Albany. But we do have a few rules here. Don't worry, they're easy. The first: be kind. The second: treat everyone else with the same respect you'd like to see in return. Cool? Great, post away. Comments are moderated so it might take a little while for your comment to show up. Thanks for being patient.