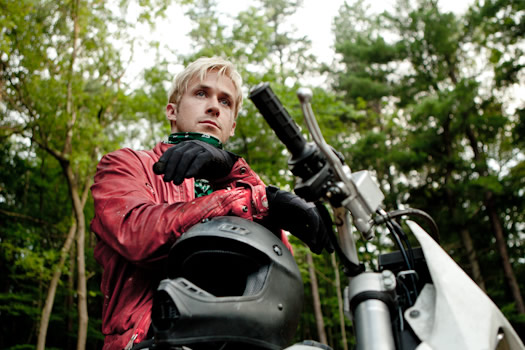 This Friday is the release of The Place Beyond the Pines -- but it's a limited release. Like, really limited. As far as we can tell, the movie will be showing in four theaters total -- two in LA, two in New York City.
The film goes into wider release April 12, and there will be at least two local theaters showing it starting that day: the Bow-Tie Cinemas in Schenectady and the Spectrum in Albany, according to the websites for both theaters. Update: It will also be showing at the Regal Colonie Center.
As you know, this movie was shot in and around Schenectady back in 2011. We haven't heard word lately of any local premiere/event.
Update: We checked in with Don Rittner, who was involved in bringing Pines to Schenectady. He says he's organized a "People's Premier" at the Spectrum the evening of April 12 for locals who were involved with the film. He says he still has a few tickets. (Don also says he's looking forward to seeing himself get beaten up by Ryan Gosling in the film.)
Soundtrack: The soundtrack for the film -- by Mike Patton -- was released today. Pitchfork is streaming it. We'd call it... moody.
Bank robbers: This is from last fall, but we just came across it today and it included an interesting bit: In an interview with NY Mag, Pines director Derek Cianfrance says Schenectady police brought him a former bank robber so he could meet a real one. (Ryan Gosling's character in the movie robs banks.)
Earlier on AOA: Early reviews of The Place Beyond the Pines
still: Focus Features
Hi there. Comments have been closed for this item. Still have something to say? Contact us.