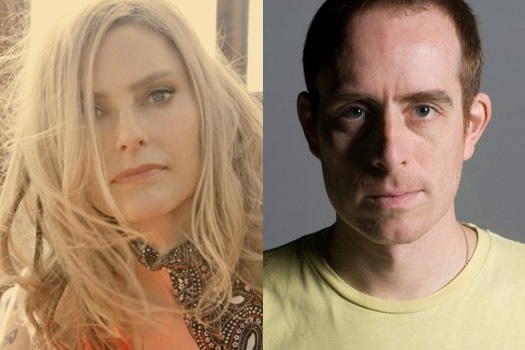 The Aimee Mann show April 18 at Helsinki Hudson has been on the schedule for a while now. What hasn't (that we'd noticed): the addition of Ted Leo to the show.* Tickets are on sale now -- they're $55 ahead / $60 at the door.
Aimee Mann is, well, Aimee Mann, famous indie singer/songwriter. And Ted Leo is Ted Leo, indie punk veteran. Recently they've teamed up to record and perform together as #BOTH (yep, with the hashtag).
When we talked with the club today, they said they'd already sold a bunch of tickets. So if you're thinking about going, it's probably better to get tickets earlier rather than later.
* He wasn't listed on the Helsinki website late this afternoon, but we called the club and confirmed it.
[via Robin]
Aimee Mann via Aimee Mann website | Ted Leo: Shawn Brackbill