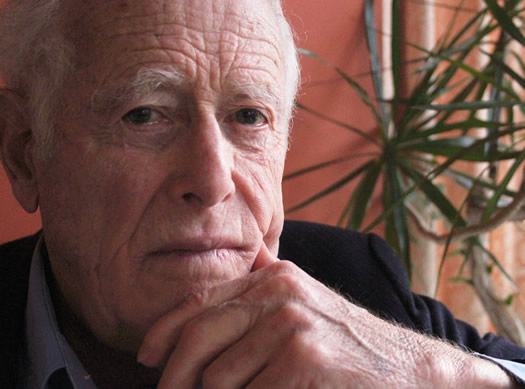 Here are a few things to keep in mind, look forward to, or keep busy with this week, from the weather (slow April), movies, lots of people talking, ravioli, books, music...
Weather
Here's the paraphrased
forecast
for this week:
Monday: Cloudy, maybe some rain. Around 50.
Tuesday: Sunnier, but colder. "Slight" chance of snow. Highs in the upper 30s.
Wednesday: Repeat.
Thursday: Sunny and 52.
Friday: Cloudy and 50.
Weekend: Sunny and 50s.
April starts Monday, not that it will be immediately apparent.
Film
"Follow the money..."
Monday: Proctors' AFI 100 series is showing All the President's Men, about Woodward and Bernstein's investigation of the Watergate break in. The story behind this movie is, of course, one of the most famous of recent American political history. But the film itself is really good. Monday various times - $5
Knickerbocker Film Fest
The Knickerbocker Film Festival -- featuring nine short films, some of them from local filmmakers -- will be screening Tuesday (at the Linda, 6:45 pm) and Wednesday (at the Spectrum, 6:45 pm). $10
Tattoo Nation
Thursday: The Spectrum has a single screening lined up of the documentary Tattoo Nation, about the rise of tattoo culture. Thursday 7 pm - $9.25
Arts and sciences
Don Was
Monday: Don Was -- the president of Blue Note Records -- will be at Skidmore for a talk about "the past, present and future of the music business." Was is a musician and producer who's worked with a ton of well known artists. Monday 8 pm Palamountain Hall - free
Fagbug
Tuesday: Erin Davies -- the Troy resident who turned an act of vandalism into the "Fagbug" and a documentary about her travels around the country -- will be at Skidmore for a talk. Tuesday 7 pm, Palamountain Hall -- free
Kip Fulbeck
Wednesday: multimedia artist Kip Fulbeck will be at Skidmore for "Who Are You?" -- "a presentation on diversity and identity." 7 pm, Palamountain Hall -- free
Engineering, science, art
Thursday: EMPAC director Johannes Goebel will be giving a talk about engineering, science, and art -- and not "go[ing] along with the idea of putting everything into one bag and shaking it before deep-frying the mixture, but instead gives a perspective on the differences of the three fields in their motivations, methodologies, and goals." Thursday 6 pm, EMPAC - free
Government / Information / Networks / Technology
Friday afternoon at Albany Law: panel discussions on "issues of cybersecurity, freedom of information law, and other topics related to computer networks and information security" featuring experts from around the country. various times - free, but registration encouraged
Paula Wagner
Friday: movie/television/stage producer Paula Wagner will be at Skidmore for a talk about "entrepreneurship and entertainment." As part of a long career, Wagner partnered with Tom Cruise for more than a decade to produce a string of high-profile movies. Friday 6 pm, Palamountain Hall - free
Ravioli
Tuesday at Gio Culinary Studio in Vorheesville: a class on making homemade ravioli, with demonstration and hands-on participation. Tuesday 6:15 pm - $60
James Salter
Thursday: acclaimed author James Salter will be at UAlbany as part of the NYS Writers Institute visiting writers series. Salter has a new novel out this week: All That Is (excerpt). Salter is a little bit famous for not being famous -- he's widely admired in the literary world, but not necessarily famous in popular culture. Recent Slate article: "James Salter is as good as Roth, Updike, or Ford. So why isn't he popular?" Thursday 8 pm Campus Center, uptown campus - free
Tater salad
Thursday: comedian Ron "Tater Salad" White will be at Proctors for standup show. Thursday 8 pm - $48.75
Pitchapalooza
Sunday: Pitchapalooza -- the "American Idol for books" -- is back at St. Rose. Twenty local authors will get a chance to pitch their book for one minute before "the Book Doctors" -- a former literary agent and an author who's been published many time -- and get constructive feedback. The winner gets an into to an agent or publisher. The catch: to be in the pool of authors who can drawn to make the one minute pitch, you have to buy the Book Doctors' book. If you just want to watch, it's free. Sunday 2 pm Events and Activities Center
Music
Thursday: Bell Biv Devoe at Vapor
She's poison, you say? 9 pm - $20 ahead / $25 day of
Thursday: Johnny Mathis at the Palace
Sold more than 350 million records. 8 pm - $36 and up
Friday: Arturo Sandoval at Proctors
Cuban jazz master. 8 pm - $20 and up
Friday: Chris Thomas King at The Linda
Blues. 8 pm - $18
Friday: Behemoth Music Festival at Putnam Den
Five acts: Total Slacker, US Girls, Driftwood, Edith Pop (Tim Oakley and Laura Hajek), Los Elk. 8 pm - $10
Friday: DJ Pauly D at the Washington Ave Armory
Yep, from Jersey Shore. A "pajamma slamma." With: Trumastr and a group of other DJs. 7:30 pm - $35
Saturday: American Babies at Red Square
Alt-country/Americana. With: Rodeo Barons. 8 pm
Saturday: IAMDYNAMITE at Upstate Concert Hall
Indie rock. With: The Virgin Marys, New Politics. Free thanks to EQX and a beer company. 8 pm - 21 and older
Saturday: Sirsy at Putnam Den
Album release show. With: Wild Adriatic. 9 pm - $8 ahead / $10 at door
Saturday: Elvis Lives at Proctors
"Four memorable eras, four fabulous Elvises..." (We're pretty sure the plural is Elvii.) 8 pm - $20 and up
Sunday: Robert Frost at 100 with the Lost Radio Rounders at Caffe Lena
"An afternoon of poetry, theater and song in celebration" of the poet. A fundraiser for Caffe Lena. 2 pm - $15
Sunday: Alejandro Escovedo at Helsinki Hudson
Austin's eclectic icon. 8 pm - $28 ahead / $30 day of
Sunday: Al Di Meola and Gonzalo Rubalcaba at The Egg
Jazz. 7:30 pm - $34.50
Sunday: San Cisco at Bayou Albany
Australian indie pop. With: Stellar Young. 7:30 pm -- free
____
These are a just a few things for this week. Know of something people should be looking forward to this week? Please share!
Proctors, the Spectrum, and Albany Law advertise on AOA.
photo: Lana Rys
Say Something!
We'd really like you to take part in the conversation here at All Over Albany. But we do have a few rules here. Don't worry, they're easy. The first: be kind. The second: treat everyone else with the same respect you'd like to see in return. Cool? Great, post away. Comments are moderated so it might take a little while for your comment to show up. Thanks for being patient.