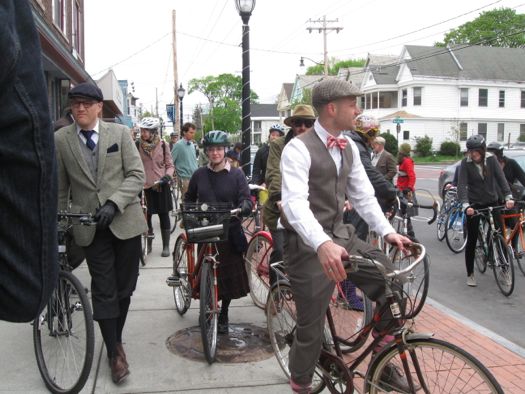 Righto, ladies and gentlemen! The Albany Tweed Ride is returning April 28 for a most civilized ride through Albany.
Tweed ride? Cyclists don their best tweed and wool skirts, caps, argyle socks, and other stylish riding togs and pedaled through the town. Here are a smattering of photos from last year.
The refined cycling starts at All Good Bakers on Delaware Ave at 9:30 am on the 28th. Along the way, the group will stop for coffee, tea, and socializing. Then it will be off for a bit more cycling before lunch at the Olde English.
Hi there. Comments have been closed for this item. Still have something to say? Contact us.