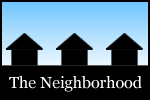 Among the topics in this most recent spin around the Capital Region's online neighborhood: butchering, the buttered hard roll, Troy getting better, postal addresses, Omi, the Battenkill, a 1977 fire, Columbia County, best of, vegetable guys, Italian food, Healthy Living, orange, the Pine Bush, a subscription deal, and the same story.
Jon in Albany continued his interesting account of the slaughter and butchering of a home-raised steer.
Mr. Dave considered that unlikely Upstate staple, the buttered hard roll.
Rochelle on what would get her to "actually say Troy is getting better."
Kristi examined attachments to -- and hang ups about -- postal addresses and area codes.
The Exiles checked the new works at the The Fields Sculpture Park at Omi International Arts Center.
Jackie spent what looked like a lovely afternoon along the Battenkill.
Akum dug up a photo from 1977 when fire destroyed the Delaware Ave Price Chopper in Albany.
Katie identified some of her "best of" spots in Columbia County.
Daniel has released FUSSYlittleBALLOT 4.0.
In her quest for stew ingredients, Celina was won over by the vegetable guys at the Albany ShopRite.
Jerry tried an Italian restaurant connected to a Travelodge in Latham.
The Masticating Monkey visited the new Healthy Living Market and came back with some thoughts.
Katelyn watched the Orange with lots of orange.
Jen went for a trail run in the Pine Bush.
Chuck went to some lengths for a photo of an old warehouse along the Troy waterfront.
Carl noted an unusual promotion the Troy Record once used to sell subscriptions -- and land.
And Rob noted the story often remains the same.
Hi there. Comments have been closed for this item. Still have something to say? Contact us.