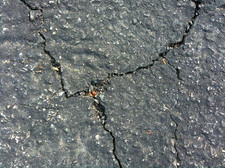 Gary emails:
Our driveway is in need of some attention this spring, can you recommend a good sealcoat/paving co. in Albany?
At some point during the summer crews starting moving through neighborhoods, knocking on doors pitching driveway fixing/re-sealing. We gotta admit we're skeptical of the "hey, we just did your neighbor's driveway" pitch (maybe unfairly). So some solid suggestions could be a help to Gary and others.
Got someone you can recommend? Please share!

Hi there. Comments have been closed for this item. Still have something to say? Contact us.