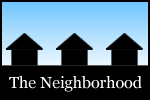 Among the topics in this most recent spin around the Capital Region's online neighborhood: effort, frustrations, bike paths, Halfmoonssians, pistachio ice cream and life, St. Patrick's, a taxi, progress, a sabbatical, Fish & Game, Javier's, a sombrero, Indian food, eating in Boston, baby farm animals, a spring, pies on the windowsill, and 20 first graders.
Valerae on Troy and Albany: "Maybe that should be Troy's new slogan - 'at least we're trying!'"
Carl on why bike paths are an exercise in frustration. Kristi reviewed some bike path etiquette.
The Idiots considered Halfmoonssians and Gansevoortians.
At the Tastee Freez, Emily reflected on pistachio ice cream -- and life.
Paula had a bad experience with a cab driver.
Bob stopped by what was left of St. Patrick's in Watervliet.
Albaniana was proud of the progress a friend is making.
Daniel and his family are taking a sabbatical (they'll be back).
Steve got a peek at the soon-to-open Fish & Game in Hudson.
Ashley checked out the new Javier's in Saratoga.
Jen celebrated her birthday with a giant sombrero.
Jerry stopped into Jewel of India on Lark.
Albany Jane was underwhelmed by some mussels.
The Masticating Monkey share a travelog of eating in Boston.
Jona visited some baby farm animals.
Jackie drank from a spring of blood in Spa State Park (OK, not really, it just looked like that).
Chuck spied some pies on windowsills on Broadway in Albany.
And Matt faced off with 20 first graders.