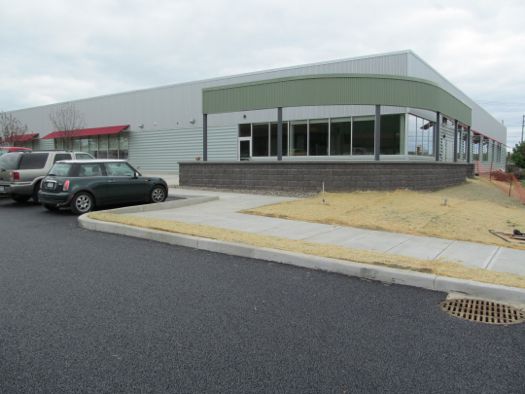 The long-planned new Honest Weight Food co-op location on Watervliet Ave in Albany is slated for a soft open on June 19, with a formal grand opening scheduled for August 8. Honest Weight marketing manager Jennifer Grainer says construction has been on time and is expected to come in under budget, at around $5.5 million.
With just over a month to go before the opening, we got a quick tour of the building, which includes a full commercial kitchen for catering, a station for smoking meats, and a teaching kitchen for classes.
Here's a look at how it's shaping up.
The new 30,000 square-foot space feels open and airy -- but pretty soon, Grainer says, the shelves will be well stocked.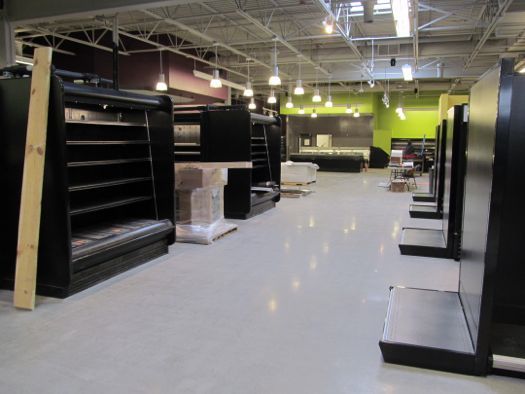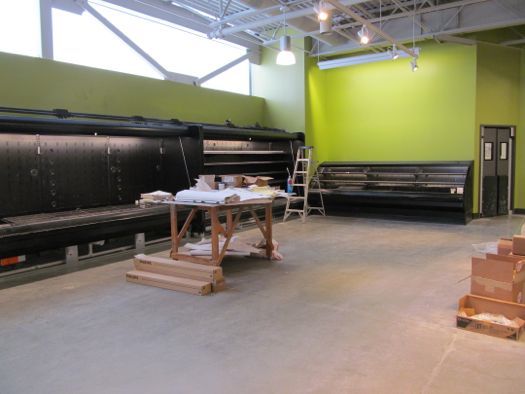 In the produce area, customers will be able to grind their own peanut butter and draw maple syrup from kegs.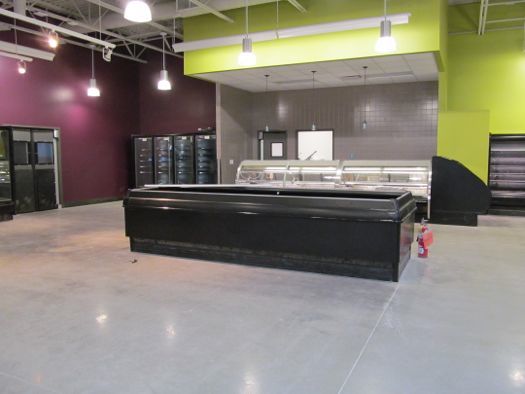 The space includes an expanded meat and seafood counter.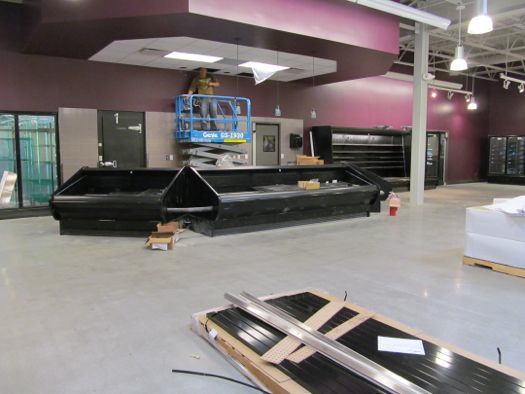 There's also a larger cheese section.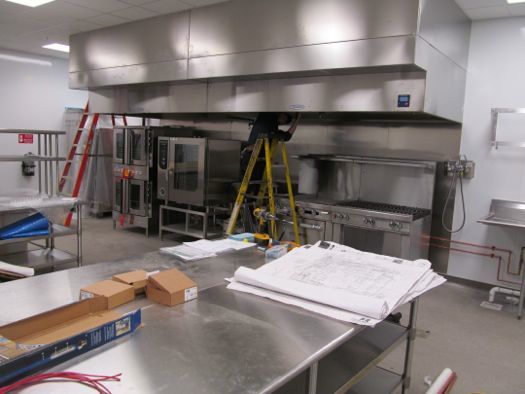 Among the new additions is a commercial kitchen, which Grainer says will allow Honest Weight to do a lot of catering. Currently it does small orders by special request.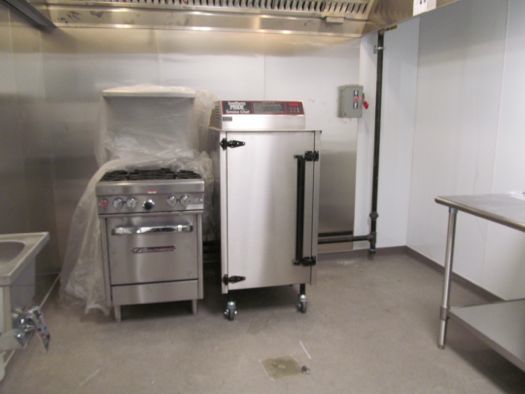 There's a new smoker for meats and sausages.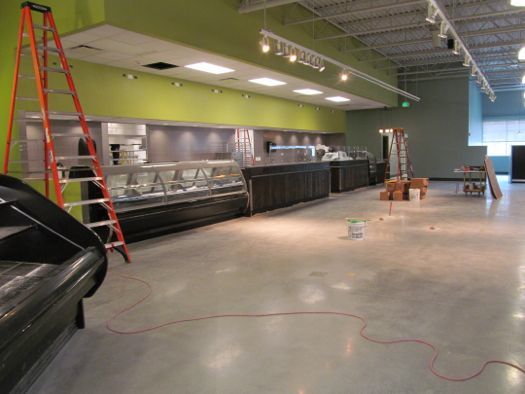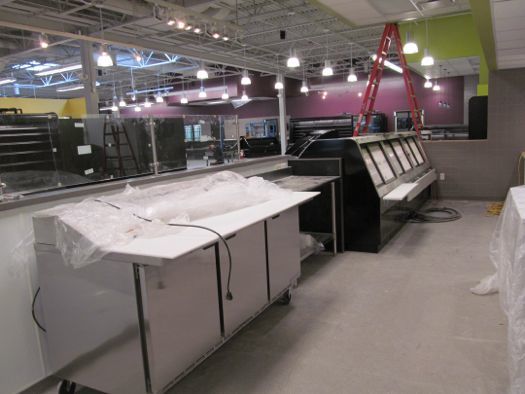 And a new deli counter that will allow for more prepared foods.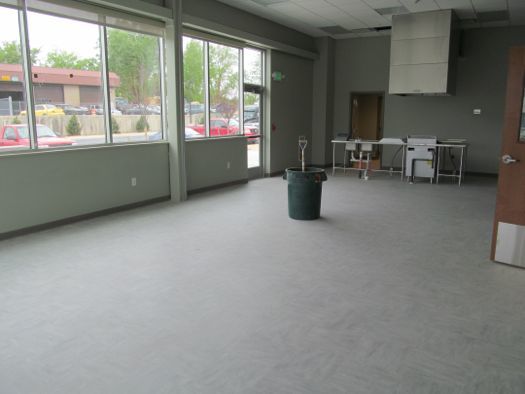 Up front there's a teaching kitchen where the plan is to have chefs hold classes on everything from gluten free cooking to vegan cheese making.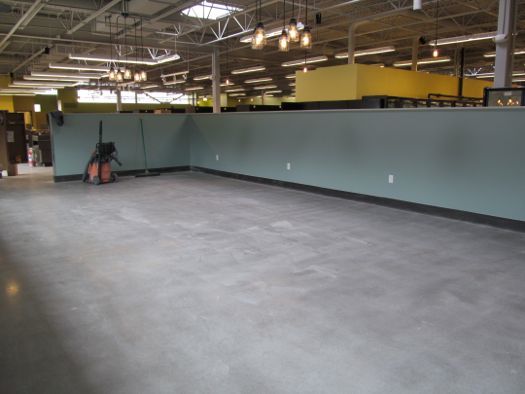 The new cafe will seat up to 40 people at a time. Silver Fox Salvage is making the tables.
The space also includes a larger community room and a room for yoga, reiki, massage therapists and other holistic arts.
One of the things Grainer is most excited about has yet to arrive. "The new shopping carts," she laughs. "They're kind of space age looking. There are no metal parts and they can turn on a dime."
Yep, Honest Weight advertises on AOA.
Find It
Honest Weight Food Co-op new location
Watervliet Ave and Commerce Ave
Albany, NY 12206
Hi there. Comments have been closed for this item. Still have something to say? Contact us.