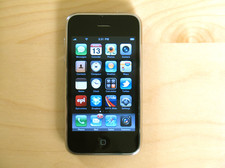 State attorney general Eric Schneiderman announced today an effort to crack down on mobile phone theft -- by leaning on the manufacturers of the phones.
Citing the prevalence of mobile theft -- and the violence that sometimes occurs along with it -- Schneiderman said in a statement: "The companies that dominate this industry have a responsibility to their customers to fulfill their promises to ensure safety and security." The AG has sent letters to heads of Apple, Microsoft, Google, and Samsung urging them to take up the issue.
How? A clip from the letter makes that more clear -- this is from the letter to Apple CEO Tim Cook:
In particular, I seek to understand why companies that can develop sophisticated handheld electronics, such as the products manufactured by Apple, cannot also create technology to render stolen devices inoperable and thereby eliminate the expanding black market on which they are sold. I would be especially concerned if device theft accrues to your company's financial benefit through increased sales of replacement devices. A recent study found that lost and stolen cell phones cost consumers over $30 billion last year.
Here's more about that analysis Schneiderman references. The "mobile security" firm behind has also conveniently agreed to "advise [Schneiderman's] office on a pro bono basis on these issues."
Coincidentally or not, Schneiderman's announcement follows a NYT story early this month that looked at the same set of issues. The article focused on making it harder for a phone to be wiped and re-used after it was reported stolen.
Mobile phone and tablet theft is apparently a big problem in New York City. Last December Michael Bloomberg blamed an increase in the city's crime index on thefts of iPhones and iPads. And the NYPD has reportedly started an Apple-product-theft task force, as well as a public campaign to register new devices -- an "Anti-Apple Picking Campaign." [NYDN] [NYT] [NY Post] [Gothamist]