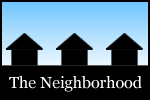 Among the topics in this most recent spin around the Capital Region's online neighborhood: the Albany app, St. Patrick's, scenes from the demolished, the next mayor, DARE, a flower CSA, bison, the good side, caveat emptor, unsolicited advice, bang for the buck in Saratoga, native trees, and Mother's Day.
Randal had two positive experiences with the new AlbanyWorks4U app.
The demolition of St. Patrick's prompted Chuck to take striking beautiful photos (and break out in verse).
Rob on St. Patrick's: "Are we sentimental or do we just like watching buildings demolished."
Akum highlighted historical scenes from recently demolished buildings in Albany.
Paula shared some great photos from the 1920s and 30s of shops on Madison Ave in Albany.
Carl noted the Nail Factory Cemetery in Troy. (Also: the tenants of the Keenan Building in 1886.)
Kristi asked for fun suggestions for who should be the next mayor of Albany.
The Exile dared to reduce his skepticism of DARE.
Jona got her first delivery from a flower CSA.
Jerry scored some visited a local bison farm and scored some grassfed bison meat.
Daniel shared where he takes people from out of town to eat.
Steve called caveat emptor on a sign at Stewart's.
The Masticating Monkey offered some unsolicited advice to a restaurant in Troy.
Ashley shared what she thinks is "the best bang for your buck in Saratoga."
Jon built an immersion circulator.
The Bee Balm Gal was proud of her native tree.
And Katelyn wins for best Mother's Day post.