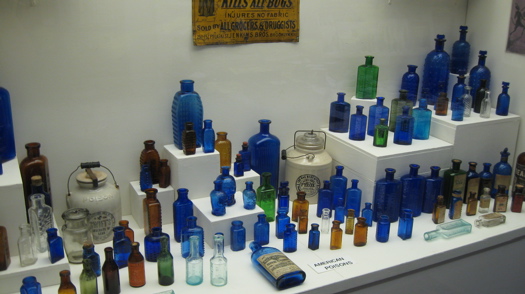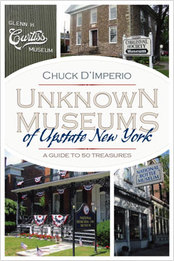 Noted and filed under road trippage: There is book titled Unknown Museums of Upstate New York, by Chuck D'Imperio. Blurbage (links added):
Unknown Museums of Upstate New York is an informative and entertaining guide to the rich resources available at fifty small, often overlooked, regional museums. Even those familiar with the upstate area will likely have never visited and perhaps never heard of some of the treasures this guide unearths, such as the Catskill Fly Fishing Museum, the Kazoo Museum, and the Robert Louis Stevenson Cottage and Museum. D'Imperio tells each museum's story, in light of its cultural and historical relevance, and he provides a wealth of information about the museums as places of interest to visit, not just to read about.
One of the museums in the book is the National Bottle Museum in Ballston Spa -- but, of course, that is not unknown to you.
D'Imperio really seems to have honed in on niche. Among his other books: Monumental New York! A Guide to 30 Iconic Memorials in Upstate New York and Great Graves of Upstate New York
[via North Country Public Radio]
book cover: Syracuse University Press
Hi there. Comments have been closed for this item. Still have something to say? Contact us.