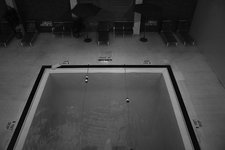 Says Jona on Twitter:
it's official, I need to learn how to swim #swim. ... I know how to swim to save my life, but not compete. thanks!
There are two types of answers for a "swimming lessons for adults" question:
+ Lessons for basic swimming.
+ Lessons for people who already know how to swim a bit, but want to get better/faster for exercise or so they can compete in events like triathlons. (Sounds like what Jona's looking for.)
Either type of lesson can be hard to find if you're an adult. (Swimming lessons often seem to be geared toward kids.)
So... have a suggestion on either account? Please share!
Swimming season will be here soon.
photo: Flickr user Thomas R. Stegelmann (cc)
Hi there. Comments have been closed for this item. Still have something to say? Contact us.