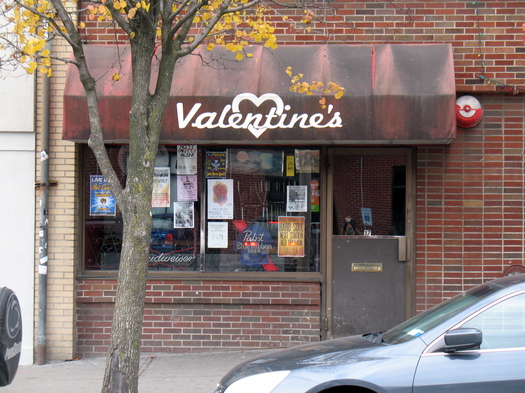 Currently up on Kickstarter: No Pepper, a proposed documentary to tell the story of Valentine's, the music club in Albany.
TG Branfalt Jr, the one-man crew behind the project, posts that the doc was prompted by the expanding footprint of Albany Med and other new development in the Park South neighborhood -- which, as a few people have speculated, could eventually include where Valentine's sits. He continues:
Personally, Valentine's was where I went to punk rock shows over a decade ago. It was the very first place my first band played out. I played there almost monthly for a couple years with my second band. They always treated us well and I have yet to hear about Howard or Mike treating the bands poorly.
They've been a home for those miscreants, myself included, who don't dig the downtown or Lark Street scene in Albany.
My goal is to tell the story and explain the history of the venue through the lens of those who love the club. The club will always hold a special place in a lot of hearts.
He's looking to raise $6,500 for the project. Funding ends June 19.
(Thanks, Jess)
Hi there. Comments have been closed for this item. Still have something to say? Contact us.