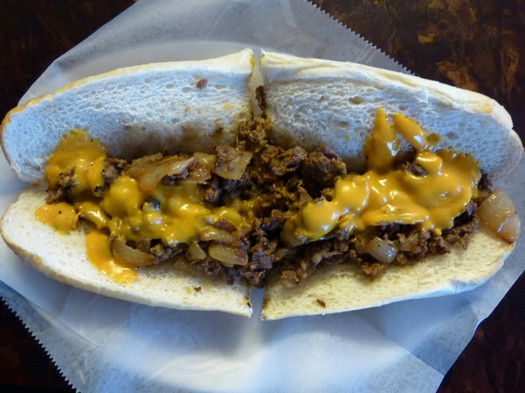 By Daniel B.
Cheesesteaks might as well grow on trees. Even though we are more than 200 miles north of Philadelphia, this signature dish from the City of Brotherly Love is as ubiquitous in the Capital Region as it is across the country.
And why not? It's a classic combination of beef, sauteed onions, and cheese. Although there are some philistines who don't care for onions and order their cheesesteaks "witout."
But most of these sandwiches -- even though they may look like Philly cheesesteaks, and are called Philly cheesesteaks -- sadly are not Philly cheesesteaks.
There is one critical component that transforms a simple everyday steak sandwich into the classic made famous at joints like Jim's and Pat's and Geno's. And luckily for us, the good people at Latham's Philly Bar and Grill are in on the secret.
It's the roll.
You can take all of the contents of a banh-mi, and if you put them inside a supermarket version of a baguette, the sandwich is going to fall flat. The Vietnamese sandwich demands a crisp and crackling crust that shatters when you bite into it.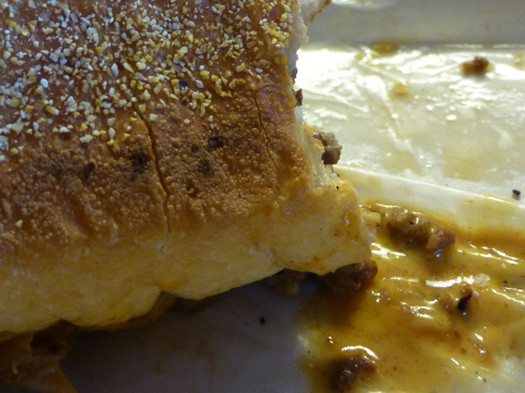 For a Philadelphia cheesesteak you want something else entirely. The interior of the roll needs to be light enough to absorb some of the fat from the beef and fried onions. It should coalesce around the sandwich's meaty core. But the crust needs to be firm enough to just barely hold the whole thing together. Its flavor should be light, but present, so as not to detract from the star of the show.
Amoroso's bakery has been the source of such rolls for Philadelphia's best cheesesteaks for generations. Which is why when I heard that the Philly Bar and Grill imported Amoroso's rolls from their namesake city, I was eager to put them through the paces.
Their menu doesn't make it easy for people to order a simple, classic Philly cheesesteak.
It requires an incredible amount of resolve when faced with twenty different toppings and a choice of any three of them on your sandwich to focus simply on sauteed onions. Add to that six premium toppings and seven choices of cheese, and the odds of patrons gilding the lily increase tremendously.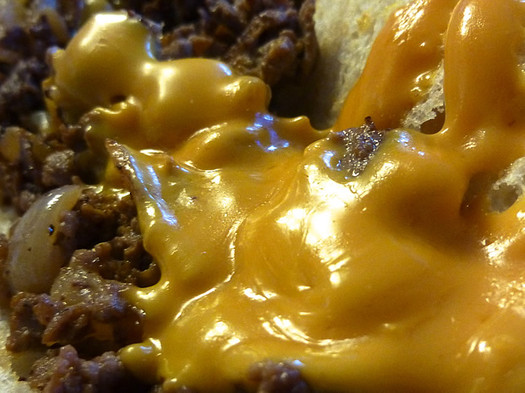 If you are not a philistine, the only real choice when ordering a Philly cheesesteak is deciding between provolone or whiz. And really the style of the steak should dictate that decision.
Just as spicy foods go better with fruitier off-dry wines, and big tannic red wines demand rich foods to balance out their power, greasy cheesesteaks are elevated by the presence of Cheez Whiz. Pat's is a perfect example of the type of steak that calls for whiz.
After trying both the provolone and the whiz at the Philly Bar & Grill, I endorse the whiz.
For sandwiches like these, the rendered beef fat of the steak and oil from the griddle fried onions commingle with the orange cheesy goo to form a powerfully flavorful sauce that seeps into every nook and cranny of the chopped meat and binds the whole sandwich into one gloriously greasy, mouth-coating, palate-pleasing extravaganza of carbs, fat, salt and protein.
Provolone works better on cheesesteaks that are a little more delicate. If you want a good example of this style, you are going to have to travel to Jim's on 4th and South in Philadelphia.
Some people will claim you can't have a cheesesteak with Cheez Whiz since it's not even cheese. It's a combination of whey, canola oil, milk, milk protein concentrate, maltodextrin, sodium phosphate, whey protein concentrate, salt, lactic acid, sodium alginate, mustard flour, worcestershire sauce, sorbic acid, milkfat, oleoresin paprika, annatto, natural flavor, cheese culture, and enzymes. At least it doesn't require Yellow #5 to make it so orange.
While in other cases I might be disinclined to consider this jarred and canned goo to be cheese, this isn't a French cheesesteak, it's a Philly cheesesteak. And one of the reasons why it's always sunny in Philadelphia is because you can get Cheez Whiz on just about anything. In fact if you don't put it on your fries, people might start to look at you funny.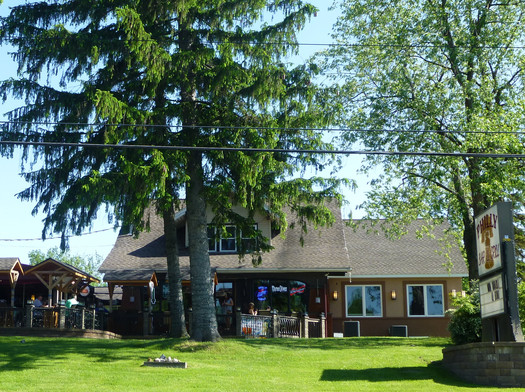 Speaking of fries, you can skip them here. Come for the sandwich. Order the sandwich. Don't get distracted by the menu options and try to improve upon the simple classic. Eat the sandwich. Leave happy.
It's kind of incredible to believe that one whiz wit in Latham is even remotely comparable to what you can get down between the banks of the Delaware and Schuylkill rivers. But they obviously care about doing it right and have the buns to prove it.
Daniel B. is the proprietor of the FUSSYlittleBLOG.
Find It
Philly Bar & Grill
622 Watervliet Shaker Road
Latham, NY 12110
Hi there. Comments have been closed for this item. Still have something to say? Contact us.