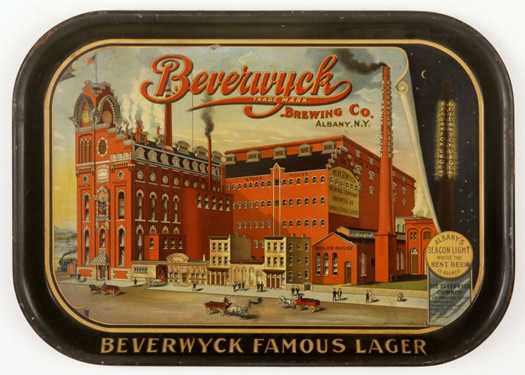 The Albany Institute of History and Art has been quietly building an online database of its collections. And this week it publicly announced the catalog is there for the browsing.
The online collections database ranges from paintings to historical objects to posters to maps.
Here are a handful of items that caught our eye while browsing...
+ Prospect of the City of Albany in Province of New York in America
This watercolor and ink is the earliest known panorama of Albany from the east side of the Hudson, showing the city as it looked in 1720.
+ Opera at Washington Avenue Armory, Fall 1934
Maybe there's not a whole lot noteworthy about this photo -- it's really just a photo of a crowd. But the sight of all those people dressed up to see opera -- at the Armory -- is such a historical contrast to the events there today. (Well, unless there was a foam party after this opera. Perhaps we can't rule that out.)
+ Indian Ladder
A collection of photos from the Helderberg Escarpment around the beginning of the 1900s. There's something about the old photos that make it kind of look like a national park.
+ Beverwyck Brewing Company Serving Tray
The tray includes an illustration of the brewery that once stood in North Albany around the end of the 1800s, back when Albany was a big brewery town.
+ Spitalfields Silk Dress
A dress probably made for Christina Ten Broeck Livingston, wife of Philip Livingston, a signer of the Declaration of Independence. Noted: "Only four pieces of fabric were usually woven of any one pattern, so that the fashion-conscious gentry who wore these elaborate dresses would never see anyone else wearing something similar."
Yep, the Albany Institute advertises on AOA.
Hi there. Comments have been closed for this item. Still have something to say? Contact us.