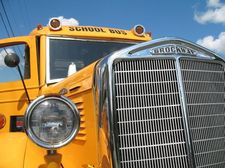 Jeff, from the American Outlaws Albany Chapter -- the fan group for the US Men's National Soccer Team -- emails:
July 16th the US Men's Soccer Team has a Gold Cup game at Rentschler Field in Hartford. We have plenty of members (Albany AO chapter) planning to go and many have said they're bringing friends. Originally we were just going to carpool but some beer and prodding led to me agreeing to research transit options.
Realistically we would leave around 2 to 3pm and return soon after the game which would end at 10pm.
Freedom to have some "fun" (music/noise and adult beverages) on board is a huge plus, but value is first concern. I have heard good things about a new company recently but can't find them - I believe they ran a bus from Olde English or Barrel Saloon to SPAC for a concert?
Jeff says they're looking at a group of 20-40 (or more).
Got a transportation suggestion for the group? Please share!
Hi there. Comments have been closed for this item. Still have something to say? Contact us.