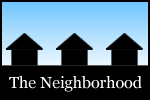 Among the topics in this most recent spin around the Capital Region's online neighborhood: change, amusement, graduation rates, commodity meats, feral cats, biking to work, botanical bliss, overnight, Mohawk River State Park, drama at the falls, flowers, parking, screwing with breakfast, Ala Shanghai, farm to glass, farm to chef, Nudel, a 1909 cookie, ice cream pies, strawberries, waffles, Garth, yard sale season, modernism, and Father's Day.
Hoffman's Playland -- and cars -- had Daniel thinking about how the Capital Region is changing.
With people thinking about the future of Hoffman's Playland, Chuck remembered other local amusement parks and zoos that have closed.
Another round of disappointing graduation rates for Schenectady High School prompted Nora to again consider whether her family should move out of the city.
Mr. Dave on his pledge to stop consuming "commodity meats": "I want my meat to cost more money. There I said it. I want to pay dearly for a piece of a beast that has consumed so many resources in its quest to become my dinner."
Kristi looked for help in getting rid of some feral cats from her yard.
Jen listed some of the benefits she's found from biking to work.
When Jackie experiences "three straight days of botanical bliss," you know there are going to be interesting finds.
Jona went an overnight trail cleanup trip in the Adirondacks.
The Bee Balm Gal got acquainted with some wildflowers and reptiles at Mohawk River State Park.
The Exiles took in the dramatic scene at the Cohoes Falls.
It sounds like Christine is another happy flower CSA customer.
In which the Idiots take umbrage at a parking space ploy in downtown Saratoga Springs.
Carl is displeased: "Hannaford, you're screwing with my breakfast"
Disappointed that Ala Shanghai is apparently still off the radar for many people, the Masticating Monkey highlighted some of his favorite dishes there.
Greg visited the Hillrock Estate Distillery in Ancram, a "farm-to-glass" distillery.
Otis and Rochelle checked out the new farm the chef dinners at All Good Bakers.
Steve highly recommended Nudel in Lenox.
Akum shared some recipes from a 1909 Pine Hills cookbook.
In sharing some of the prep for his wedding, Jerry noted that they got 300 baby cheesecakes from Cheesecake Machismo and ice cream pies from the Snowman.
Katie got into a little jam after picking strawberries and making jam.
Ashley had a breakfast sandwich -- on a waffle -- at the Iron Roost.
A sugar rush had Stephanie wondering if Garth -- from Wayne's World -- was working at Joe's Crab Shack in Latham.
Albaniana noted that yard sale season has started.
Paula admired a modern building tucked into downtown Albany.
And Father's Day posts from: Jackie, Silvia, and Chuck's daughter.
Hi there. Comments have been closed for this item. Still have something to say? Contact us.